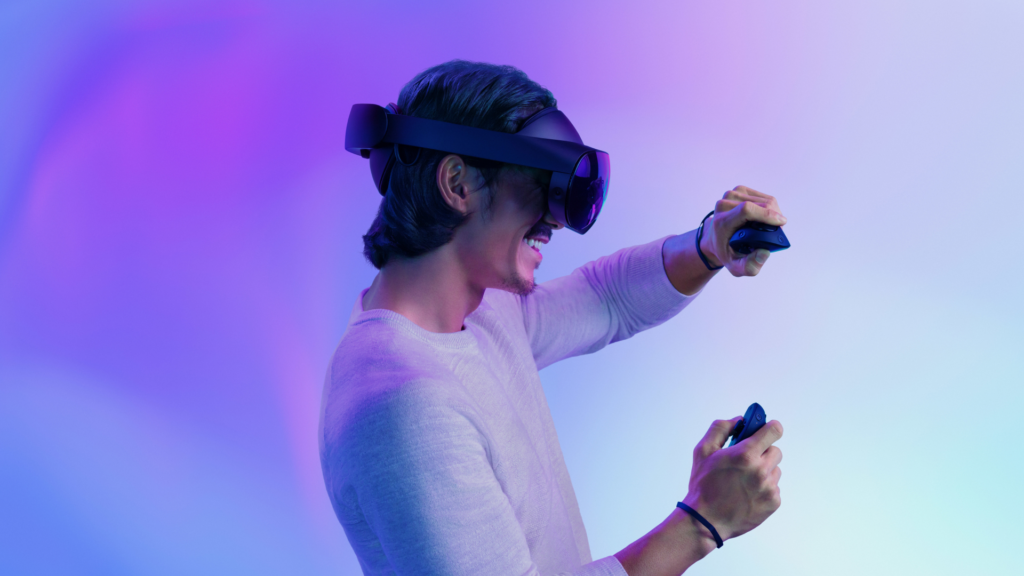 When the Meta Quest Pro was launched last month, it was clear it was a "kitchen sink" virtual reality (VR) headset that had the latest processors and biggest amount of memory. That kind of performance, however, would cost a grand US$1,499.99.
Now, if you consider the price of smartphones, which have some similar computing hardware, the price is still in the same ballpark in terms of cost.
Yet, the price of VR headsets remains an issue. It's much harder to convince people to part with the same money they'd spend on an iPhone to jump into a new thing like VR.
The first problem is unfamiliarity. Despite being around for years now, with hundreds of games and videos, VR is still seen as something futuristic, if not "virtually ridiculous" because the headsets often look clunky, if not downright uncomfortable.
Speaking of comfort, one issue for VR to overcome is the idea of putting on these headsets for hours on end.
Are they comfortable, say, for a long virtual meeting in the metaverse, as Meta and other VR proponents believe is the future?
Or would you spend hours in that gear roaming a virtual game world filled with zombies and other adversaries, as entertainment companies like Sony envision?
For that answer, consider the weight of headsets today. Notably, Meta doesn't state the weight of the Quest Pro on its product page, but a quick check tells you it's 722g, which is heavier than the earlier Quest 2's 503g.
Now, I haven't tried the Quest Pro, so I can't say if it's heavy. However, I've managed to put on a rival product – the Pico 4, an entry-level VR headset from ByteDance, the folks behind TikTok, that is a lot lighter at just 295g.
The Pico 4 actually feels fine for use for at least an hour – it was a slight case of vertigo that got me to take the headset off after my first tryout.
In other words, the lightweight VR headset has solved one persistent bugbear for VR headsets – the heft that usually comes with a large battery.
More efficient battery life, plus the use of "pancake" lenses in recent VR headsets like the Pico 4, have made it possible to project brighter images with less distortion and also enable slimmer, more portable designs.
Considering the Pico 4 also runs wirelessly, you get a relatively comfortable experience, unlike early VR headsets that had you tethered to a PC or game console. It is also a standalone unit, like modern headsets such as the Quest Pro.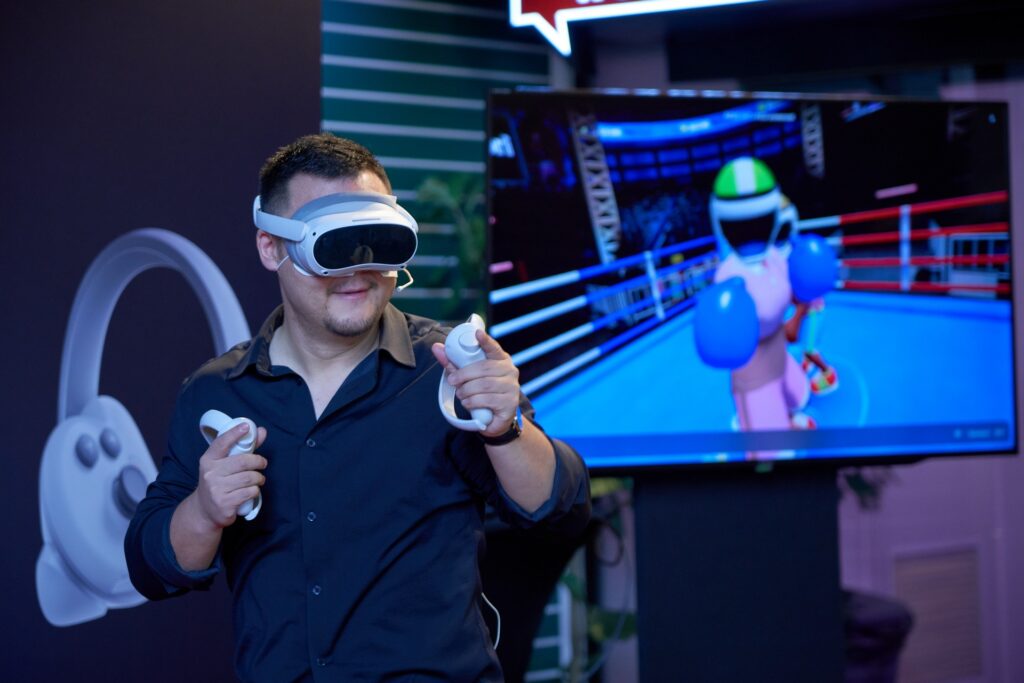 What will also get hopes up for those who see VR as the future is the price of the Pico 4. It costs just S$499, which is what you'd pay for a mid-range graphics card or a mid-range phone.
Competing with the Pico 4 is Meta's Quest 2, which costs from US$349.99 (S$481). With the lower price and lighter weight, both are VR headset models that will drive more adoption from one early adopter group – gamers.
These are the folks who gladly spend hundreds and thousands on the latest gaming peripherals. The promise of a totally new immersive experience might be more persuasive to them than telling work-from-home folks they have to put on a headset to meet their bosses or customers in a VR world.
Gamers are also the users that could help explain to others what the fuss is all about over VR. Just like jumping into the War of Warcraft the first time, only when you've played the game would you get what VR is about.
It is something that has to experienced, with the images beamed so close to your eyes you think they are in 3D space all around you. No amount of advertising is as good at converting people as letting them try it out, say, at a friend's prompting.
Though VR headset shipments are set to grow this year to reach 13.9 million units, up 26.6 per cent from last year, the coming year is the crucial one for the technology to take off, according to research firm IDC
All eyes are on Apple, with many awaiting its first headset next year, though even that is likely to appeal to a small audience of early adopters and Apple fans, noted IDC's research director Ramon Llamas.
This brings us back to that leap of faith, as it were, that's needed for VR to get off the ground.
In recent months, it seems manufacturers have overcome earlier problems by coming up with lightweight, wireless and relatively comfortable headsets that are superior to those a few years ago. Now, they have to convince users.
Earlier this week, when I took off the Pico 4 headset recently from trying it out, I felt something familiar from the past. It was the initial feeling of playing my first Wolfenstein or Doom 3D first-person shooter.
Exhilarated yet a little disoriented from staring too hard at a screen and completely sucked into an immersive world, I had wanted more time in it. Now, I wonder if VR will have the same effect on those trying it out for the first time.