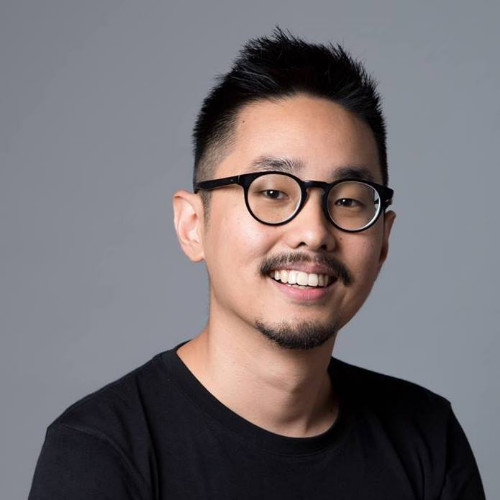 Interest in Web3 platforms, whether it has to do with artwork or games, has cooled this year, thanks to high-profile collapses in the prices of cryptocurrencies and non-fungible tokens (NFTs).
However, a Singapore-based video content company is striving ahead with Web3, convinced the underlying blockchain technology would enable more equitability for creators and fans to collaborate, so they can share experiences and develop new stories.
Candee, the parent company behind the independent Viddsee Web video platform, believes this will bring video storytelling to the next level.
Fans who crowdfund video content can contribute and even claim ownership of the content, says Ho Jia Jian, the chief executive officer of Candee and Viddsee, tells Deeptech Times in a Q&A.
Responses have been edited for brevity and style.
Q: What does Web3 offer that allows video content to be different and presumably better?
A: Web3 offers transformative possibilities in content creation and fan engagement that surpass traditional video content.
It reshapes crowdfunding, granting fans not just the ability to contribute but to claim rightful ownership in the content, thus fostering equitable participation in the creator's journey. The potential of Web3 to captivate early adopters and cultivate new communities is one aspect of growth.
This is why we're passionate about Candee, our unique entertainment ecosystem. Candee empowers us to venture into and innovate with diverse IPs (intellectual properties) and content, fostering collaborations between a wide spectrum of creators and fans. This, in turn, develops the storytelling potential within our region.
Q: How do you encourage filmmakers or video creators to embrace the new technology?
A: Education is pivotal in promoting the adoption of new technologies. Recently, we concluded our Storyteller Boot Camp 2023, which centered around Web3 topics. We extended invitations to renowned experts in the field, such as the founders of Decentralised Pictures, a notable venture co-founded by American Zoetrope, Francis Ford Coppola's esteemed company.
Notable participants included Leo Matchett and Michael Musante, both from the Coppola company, representatives from the innovative virtual production studio, Aux Media, and distinguished Web3 creators like Kevin Foxe, known for his role as Executive Producer of the Blair Witch Project, as well as Shu Zhu and G.
Seeing is often believing. We inspire creators by showcasing the superior-quality content crafted in our Viddsee Studios. For an example, many traditional filmmakers were reluctant to develop vertical content for platforms like TikTok.
However, after witnessing the production and success of high-quality series such as 'Give Me Back My Nudes', Folk Lor!', and 'Minimart', they've come to understand that embracing change is not just possible, but can lead to exciting new avenues of storytelling.
Q: There's been a good amount of negativity with Web3, no thanks to high-profile crypto and NFT crashes. Has there been a drop-off in interest in Web3 development?
A: While it's true that the current bear market has led to a temporary waning of interest due to high-profile crypto and NFT crashes, the technology underpinning Web3 is enduring and here to stay. It's fascinating to observe how emerging platforms like Threads are integrating the decentralized social web aspect of Web3 into their future plans.
The adoption of Web3 is a dynamic process and will undoubtedly evolve along with the technology itself. We established Candee Labs as a studio for innovation and exploration.
As a creator platform, our mission is to empower storytellers to embrace, adopt, and investigate these new technologies, all while ensuring their responsible usage
Q: Where do you see Singapore and Asia-Pacific in, say, five years, with Web3 technology and filmmaking?
A: The landscape of content creation is on the brink of a significant evolution. Web3 will introduce novel mechanisms for creators to engage with audiences and communities, fundraise for their projects, and streamline their workflows through AI technology.
The escalating consumption of Asian content and the region's position at the forefront of Web3 adoption suggest exciting prospects on the horizon. This scenario stimulates us to generate compelling projects. As creators dedicate more time to their craft and leverage platforms that enhance their abilities, we can anticipate richer, more immersive storytelling.
Meanwhile, technology can alleviate the burden of more routine aspects of content creation. At its core, content creation continues to prioritise the audience. Web3's objective is not to replace the current Web2 framework, but rather to offer an alternative approach that fosters greater collaboration.