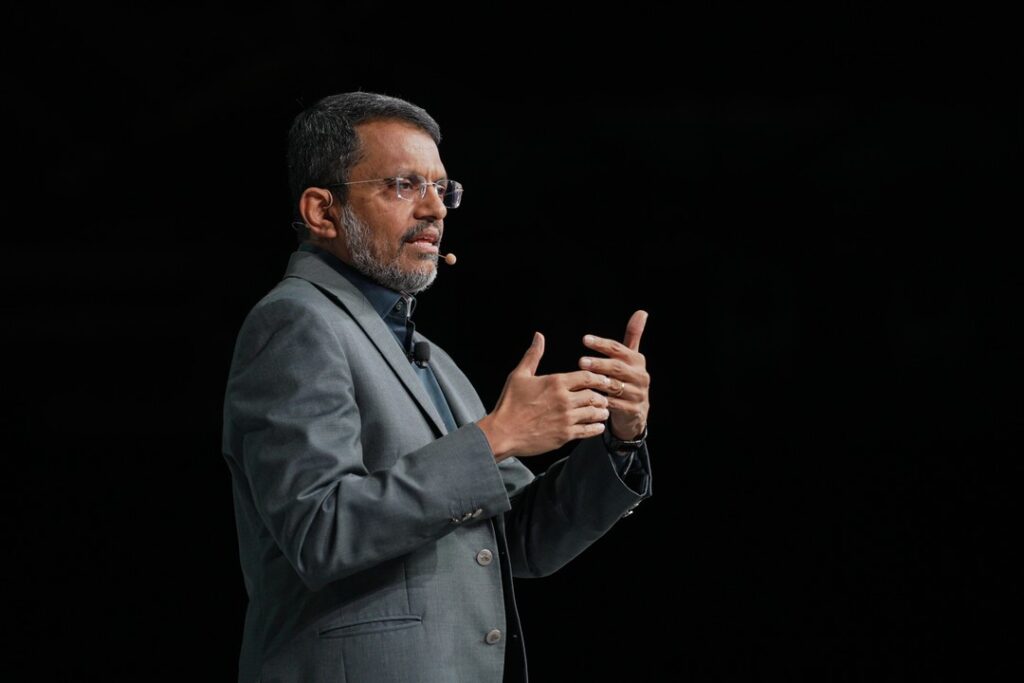 The Monetary Authority of Singapore (MAS) is going to issue "live" digital money in a trial next year that could enhance settlements between banks and also benefit retail and corporate users.
Commercial banks will be able to use live Central Bank Digital Currency (CBDC) for wholesale interbank settlement, in a significant step forward for digital currencies to be used more broadly.
For now, the MAS and its partners have simulated the use of digital money in a closed environment. Next year, it will be issued in the real world, though still in a controlled, monitored manner.
The move announced today is one of several initiatives that Singapore has revealed at this week's Singapore Fintech Festival, as the Republic seeks to be a hub for digital finance in the years ahead.
The MAS has put out a blueprint for the technology infrastructure needed for digital money transactions in the future. It also announced a trial by OCBC and UOB to make use of digital tokens for payment, as well as a project on interoperable wallets.
However, it is the stance on digital money that the Singapore authorities will be noted for, as the MAS looks to balance the needs of innovating fast while ensuring safe, trusted transactions.
Privately issued cryptocurrencies have failed as a medium of exchange or a store of value, said Ravi Menon, managing director for MAS.
"Their prices are subject to sharp speculate swings," he added. "Many investors in cryptocurrencies have suffered significant losses."
Instead, CBDCs like the one to be issued live next year in Singapore, will be more suitable, he told an industry audience this morning at the annual fintech event.
"MAS will soon partner the local banks to pilot the use of wholesale CBDCs as a common settlement asset in domestic payments," he noted.
Through the trial, banks will issue tokenised bank liabilities that represent claims on their balance sheets by their retail customers.
Retail customers will be able to use these tokenised bank liabilities in transactions with merchants who can in turn credit these tokenised bank liabilities with their respective banks.
Outstanding interbank obligations arising from these transactions will be settled via an automatic transfer of wholesale CBDCs.
"Clearing and settlement thus occur in a single step, on the same infrastructure, unlike the current system in which clearing and settlement take place on different systems, and settlement occurs with a lag," said Menon.
Besides CBDCs, he said stablecoins are another form of digital money that could be useful, if well regulated.
Stablecoins, so-called because they are pegged to an asset such as gold or a fiat currency, are cryptocurrencies that aim to hold their value more steadily and avoid wild swings.
Menon said MAS has given the go-ahead for three entities – StraitsX SGD Issuance, StraitsX USD Issuance and Paxos Digital Singapore – to issue stablecoins in Singapore.
Well-regulated stablecoins can spur innovative use cases, he noted, pointing out that StraitsX is testing its XSGD-backed digital money to facilitate escrow arrangements in e-commerce transactions.
For example, when a customer buys an item online, the funds are only released to a merchant when the customer receives the item, thus providing greater assurance, he added.