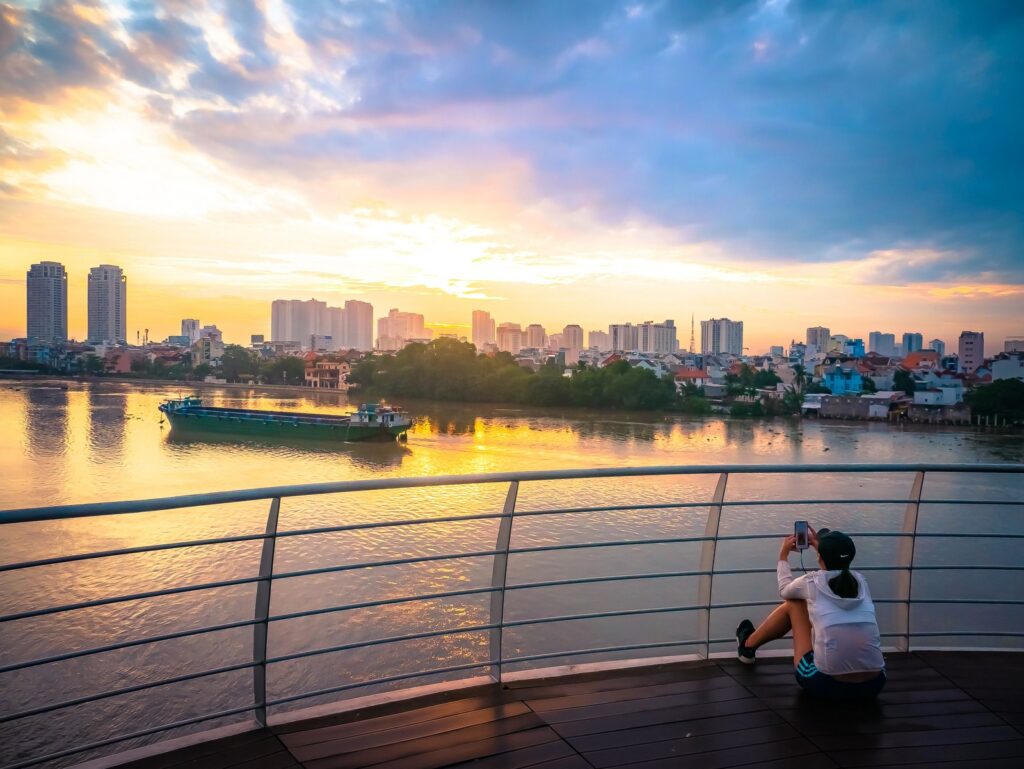 As e-commerce, ride hailing and other traditional digital economy sectors come of age in Southeast Asia, emerging innovations such as enterprise deep tech and artificial intelligence (AI) could be important drivers for the region, according to a report today by Google, Temasek and Bain & Company.
As the early growth from a fast expanding region begins to moderate, the region could see a spark in these new areas that are relatively untapped, noted the companies behind the yearly e-Conomy SEA report.
Besides enterprise deep tech and AI, which has captured the imagination of late, other areas with great potential include climate technology and educational technology that are relatively new in the region, said Florian Hoppe, a partner at consultancy firm Bain & Company.
There is also potential for innovations that help Southeast Asia companies attain their environmental, sustainability and governance (ESG) goals as well, he told reporters this morning at a media event in Singapore.
The yearly report, first published in 2016, tracks the digital economies of Singapore, Vietnam, Indonesia, Malaysia, Thailand, and the Philippines.
This year, its predictions were based on input from industry players such as Temasek, Singapore's state investor, as well as interviews with more than 7,800 respondents in the region.
The report paints a picture of a region that is still growing robustly despite tough post-pandemic headwinds. However, its authors have revised down some earlier predictions.
The gross merchandise value (GMV) for the digital economy hit US$218 billion last year, higher than an earlier prediction of US$194 billion. However, by 2025, the GMV is now predicted to hit a more modest US$295 billion instead of the US$330 billion projected last year.
One reason is a focus on profitability instead of growth for many digital economy companies. Grab, for example, expects to turn in a profit this year, after years of getting more drivers and riders onboard its platform.
A "funding winter", thanks to higher interest rates and volatility, has also made startups more cautious in how they spend their money. One-time unicorn Wework, for one, is reportedly set to declare bankruptcy next week after piling up debts.
The situation in Southeast Asia is relatively positive in this transitory phase, amid global challenges, said Fock Wai Hoong, head for Southeast Asia at Temasek.
As digital economy companies move from growth to profitability, they would also be more attractive to investors, he told reporters.
With enough "dry powder", or investments that are yet to be injected, in the region, nascent sectors are already attracting more investors as they diversify their portfolios, he noted.
Ultimately, despite the less bullish sentiment than before, the report pointed to areas where Southeast Asia could still tap on. While metropolitan cities are well served by, say, e-commerce companies, many rural areas are not.
Notably, people living outside the major cities will search for items to buy online, but this interest is not matched by the deliveries that are tracked to these areas, said Sapna Chadha, vice-president for Google Southeast Asia.
Matching the demand with supply means that digital economy companies need to ensure that they cater to customers outside of the usual high-value segments in urban areas, she noted.