Interpol has just unveiled a metaverse that offers a virtual version of its headquarters in Lyon, France and enables officers to interact using their avatars and take immersive training courses in forensic investigation.
Announced yesterday, the Interpol metaverse is provided through the international police organisation's Secure Cloud, which it says ensures its neutrality.
The first users who had a chance to try it out were delegates at an Interpol General Assembly in New Delhi, who visited the Lyon headquarters virtually with virtual reality headsets.
The Interpol metaverse can also be used to deliver training courses, say, on travel document verification and passenger screening. Students can be placed in a virtual airport as they try to apply their skills.
"The Metaverse has the potential to transform every aspect of our daily lives with enormous implications for law enforcement," said Madan Oberoi, Interpol's executive director of technology and innovation.
"But in order for police to understand the metaverse, we need to experience it," he added.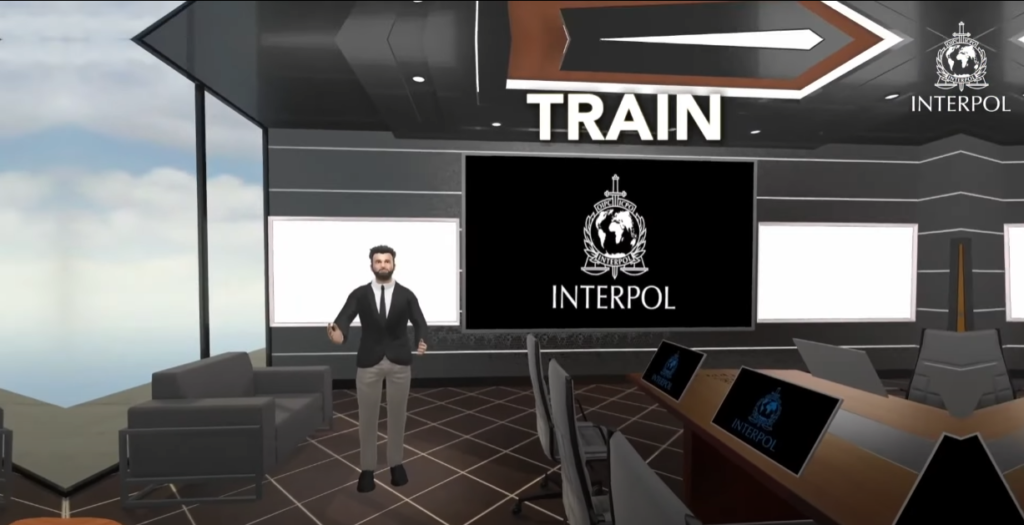 By 2026, every one in four people will spend at least an hour a day in the metaverse to work, study, shop or socialise, according to research firm Gartner.
As with the rest of the Internet, this means criminals are soon to follow, with offences such as crimes against children, data theft, money laundering, and sexual assault and harassment, warned Interpol.
And with a digital and borderless virtual world, the metaverse could make law enforcement potentially more challenging.
That's not to mention that some acts criminalised in the physical world may not be considered crimes when committed in the virtual world, Interpol pointed out.
"By identifying these risks from the outset, we can work with stakeholders to shape the necessary governance frameworks and cut off future criminal markets before they are fully formed," said Oberoi. "Only by having these conversations now can we build an effective response."