Beeple, the artist who grabbed headlines selling an NFT digital collage for US$69.3 million in March 2021, will exhibit his new NFT digital sculpture collection called HUMAN ONE in Hong Kong from December 9, 2022. The exhibition will be held at M+, Asia's first global museum of contemporary visual culture.
HUMAN ONE is a dynamically changing hybrid digital and physical artwork, showing the first human born inside the metaverse. The work depicts a human figure the artist calls "traveller" who appears within a seven-foot-tall spinning box-like structure. The image is presented in three-dimensional format involving four video screens arranged in an aluminum and mahogany frame.
The traveller wears an astronaut suit and treks forward in an endlessly evolving virtual landscape.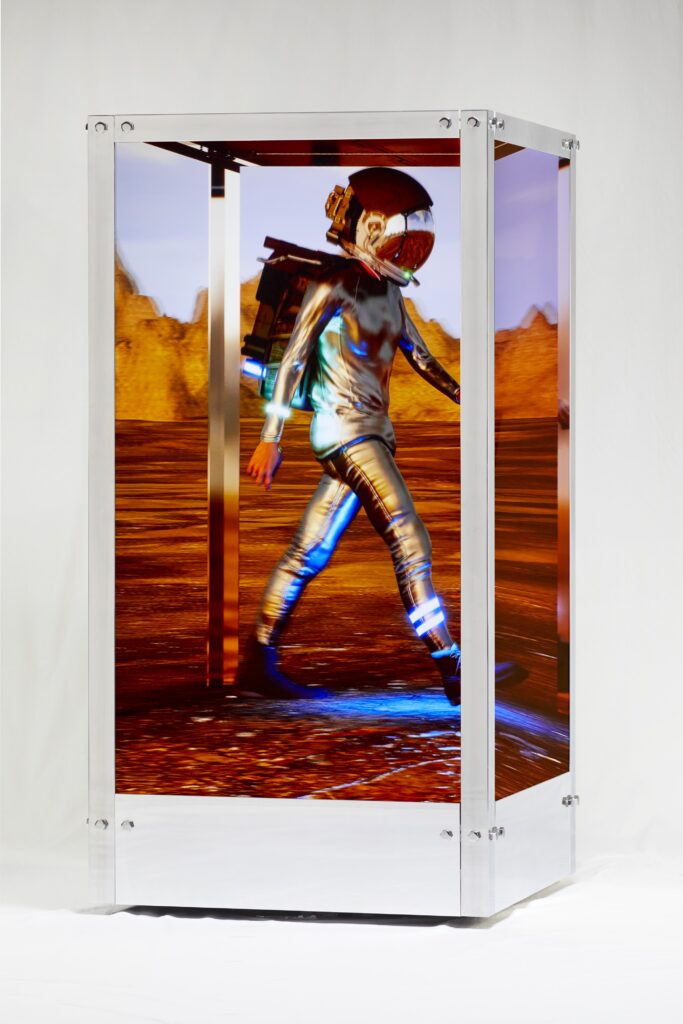 HUMAN ONE is designed as a continuous digital display which will periodically evolve over time. It presents an ongoing conversation in response to current events and reflects the artist's changing interests over the course of his life.
Beeple will update this virtual landscape from time to time, incorporating elements from the Internet and his own practice to respond to the general state of the world.
HUMAN ONE has also been sold as NFT collection to collector Ryan Zurrer who successfully bid US$29 million for the collection. A prolific NFT collector, Zurrer has loaned the collection to M+ for the exhibition.
Beeple, the professional moniker of Mike Winkelmann (photo below), grabbed global headlines with sale of his NFT-linked artwork called "Everydays: The First 5000 Days", in March 2021. Currently, Beeple holds the top two places for selling the highest priced NFT artwork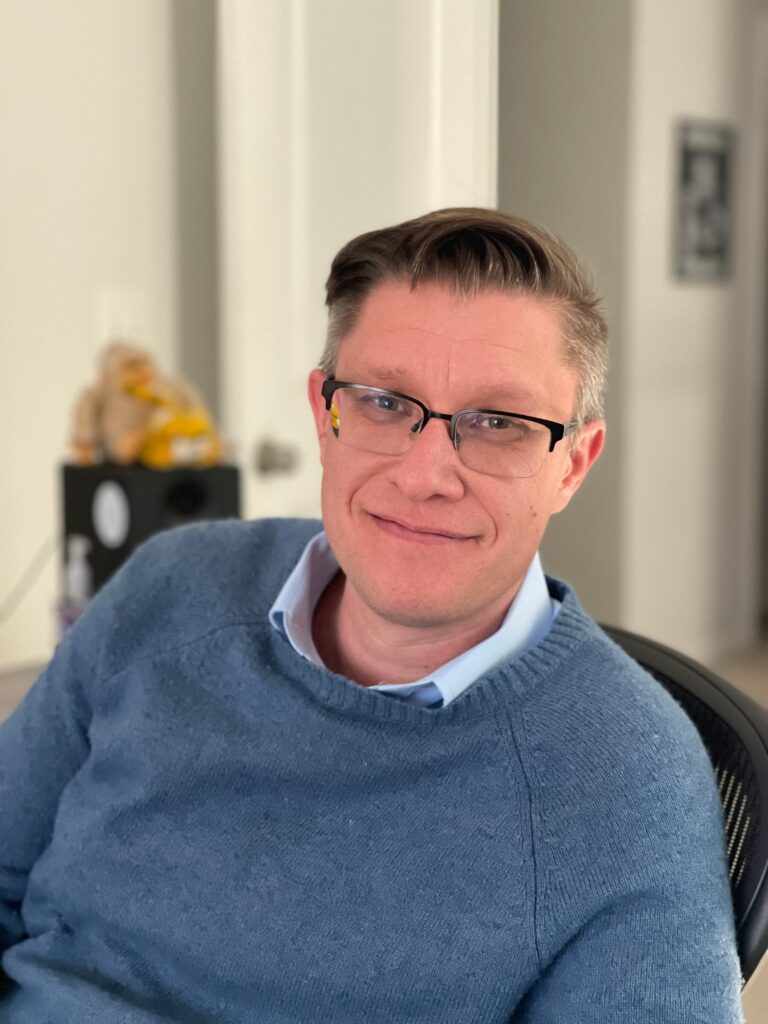 Sharing his excitement on his first physical sculpture exhibition at M+, he said: "HUMAN ONE is an ongoing experiment trying to bridge the digital and physical world in an open-ended canvas, a moving work of art that restlessly exhibits timely images and creates new meanings."
His latest work is expected to unveil the tremendous potential in today's virtual universe and strongly connect with the region's many creators and innovators.
Suhanya Raffel, Museum Director, M+, said HUMAN ONE uses cutting-edge technology to tell a humanistic story of exploration, discovery and new enlightenment.
"It is an ambitious work of our time that seamlessly fluctuates between physical and virtual realms," she said.
This story was written by Vishwesh Iyer.