Fintech industry would have to introduce new services and solutions for the aging population of Southeast Asia (SEA).
Currently the most active fintech users across alternative, lending, digital investment, digital assets, digital banking and digital payments are aged between 14 years old and 65 years old. They constitute about 426.5 million fintech users which is about 63 per cent of the SEA population.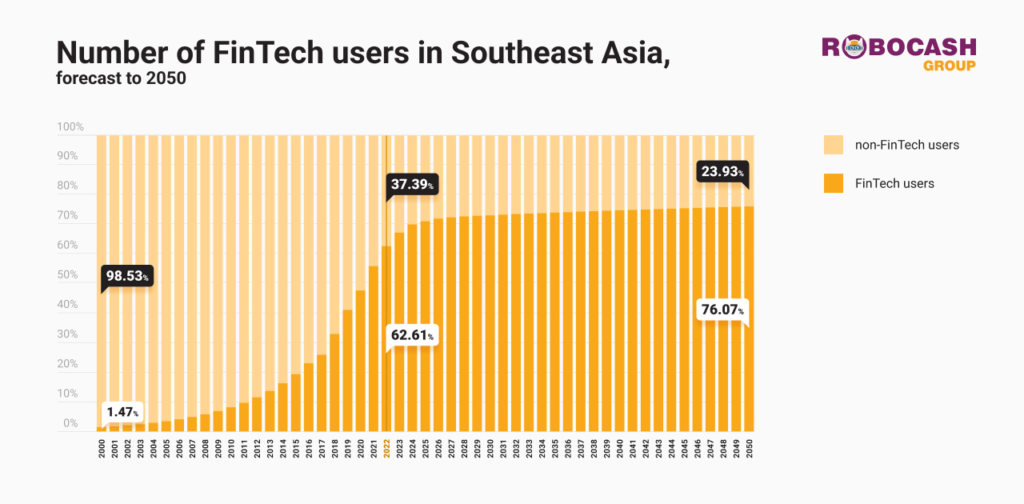 By 2050, this group of fintech users is projected to rise to 76 per cent, said a recent study by the Robocash Group.
The study also showed the SEA population reaching 803 million in 2050 with the largest increase occurring in the 65+ segment, partially because of declining birth rates. It also highlighted that women would make up a majority of this 65+ group.
As this group gets older, a sizeable chunk will move into the 65+ age group, said Robocash Group.
Robocash said in the long term, the most promising audience for the financial technologies in Southeast Asia is expected to be women over 38 years old, whose share will grow significantly against, bolstered by a life expectancy of 81 years.
"With an ageing population, fintech industries such as digital payments, banking, insurance, and healthcare could grow significantly", it added.
This story was written by Vishwesh Iyer.