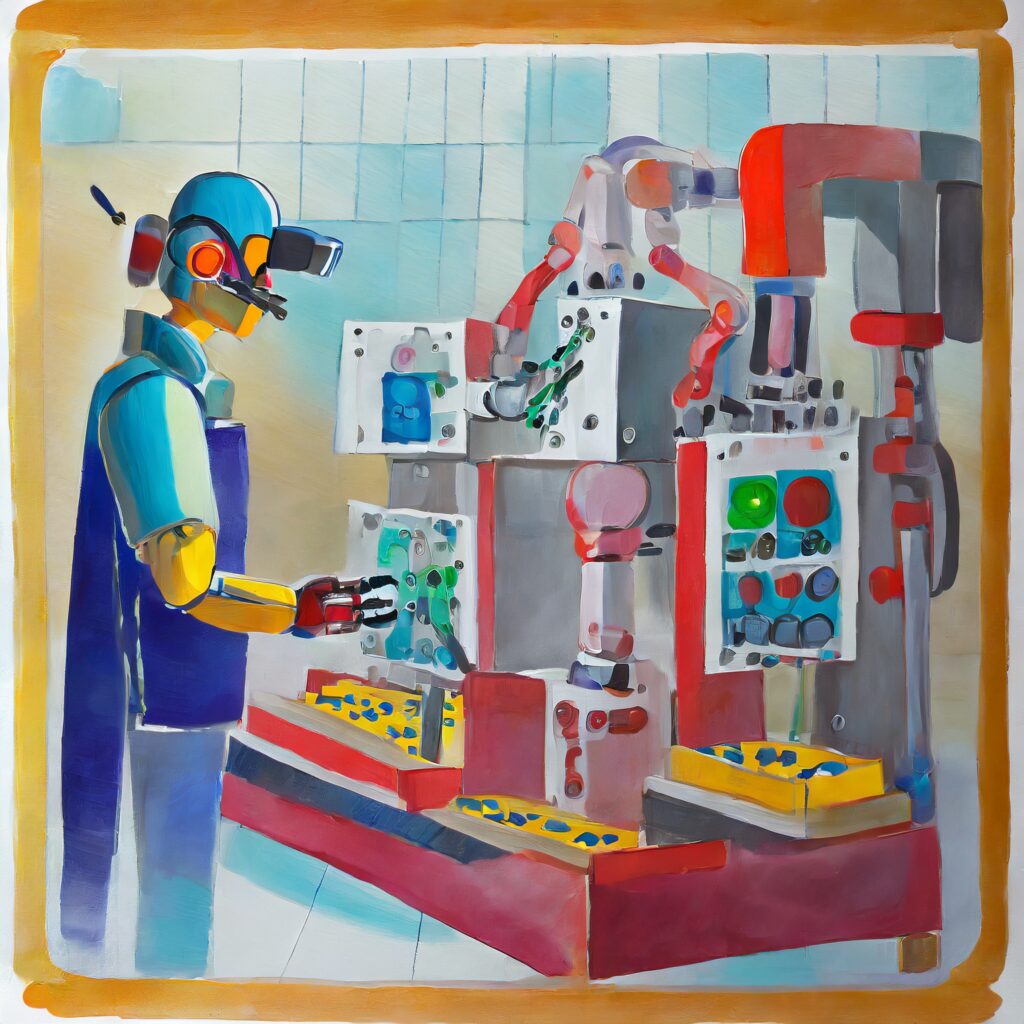 Twenty years ago, large scale systems like ERP (enterprise resource planning) and CRM (customer relationship management) revolutionised businesses, enhancing efficiency in resource planning and customer management.
However, the emergence of Generative AI (GenAI) is poised to cause an even more significant disruption, according to John Roese, Global Chief Technology Officer, Dell Technologies.
Roese believes that GenAI will further transform the enterprise landscape a few notches, predicting that ti will soon handle about one-third of all tasks. This revolution will lead not only to enhanced efficiency and increased productivity but accelerate various processes including generating faster outcomes, he said.
The excitement over GenAI is centred on how machines can communicate to human beings in plain English. It is also easily accessible easily over the Web, leading to widespread adoption since its release in November 2022.
With a global user base spanning from CEOs to consumers, GenAI is experiencing a surge in market demand for applications.
Roese highlighted the ease with which CEOs and executives can now directly interact with AI, eliminating the need for computer scientists or in-depth technical expertise, he pointed out during a media briefing on Oct 12 on the GenAI landscape.
Peter Marrs, Dell's President of Asia-Pacific and Japan, noted that the market for artificial intelligence including GenAI is also exploding. He cited figures from research reports, like Worldwide Artificial Intelligence Spending Guide, which projected that business expenditure on AI is expected to hit US$55 billion by 2026, a 22.38 per cent compound annual growth rate (CAGR).
This is good news for tech vendors including Dell which is has a US$2 billion backlog globally for GenAI projects.
Marrs said that Southeast Asian markets are mostly driving the demand, but Japan and South Korea have notched up big contracts too.
Emerging market segments for Dell include new service providers, traditional enterprises looking to start GenAI pilots and businesses seeking to build their own large language datasets for diverse native languages. Its current partners are also hopping on the bandwagon to validate designs that are aligned with multicloud offerings for AI, he added.
Roese said GenAI is advancing rapidly with organisations starting to look at new ways of applying the technology. For example, mimicking how poets and artists behave, ways software coding can be improved or how to undertake specific tasks like playing Chess and Go.
However, the excitement surrounding GenAI comes with concerns about its ability to produce fake, inaccurate or absurd information.
Roese explained that GenAI is trained on large data sets called large language models (LLMs). The current LLMs like those used in ChatGPT are trained on the Internet which contains inaccurate information.
The public model trained on the Internet includes bias like racism. To mitigate this, enterprises are building private LLMs based on their proprietary data which have been "cleaned" of bias and inaccuracies, he said.
New techniques are also emerging such as special AI programs to check for errors in the answers generated by LLMs, he added.
The technology industry is bullish on GenAI. According to Bloomberg Intelligence, the GenAI market is poised to explode, growing to US$1.3 trillion over the next 10 years from a market size of just US$40 billion in 2022.
Growth could expand at a CAGR of 42 per cent, it said, driven by GenAI training infrastructure in the near-term and gradually shifting to inference devices for LLMs, digital advertisements, specialised software and services in the medium- to the long-term.
In September, several tech companies unveiled their GenAI strategies. Software giant Salesforce a new GenAI tool that would be available across its suite of apps from instant messaging Slack to data visualisation tool Tableau. Called Einstein Copilot, it can summarise video calls, deliver personalised answers to customer questions and generate emails for marketing campaigns.
VMWare introduced a new private GenAI offerings for its customers in partnership with Nvidia which is the dominant supplier of the GPU chips which is powering GenAI.
IBM also announced that it was ready to deploy its watsonx AI platform to work with similar technologies from other companies. The tech giant's AI technology called IBM Watson was the forerunner of GenAI. Introduced in 2010, it is a question answering computer system capable of answering questions.
Lenovo has a strategy of supporting AI innovators to foster the widespread adoption of AI and trigger transformative shifts in various high-growth sectors. In the first 12 months, its AI Innovators programme has delivered over 150 cutting-edge AI-ready solutions from 45 leading ISV partners.
In a recent interview with Sumir Bhatia, Lenovo's President Asia-Pacific for infrastructure solutions, he said the company was partnering GenAI powered video generator firm, DeepBrain AI, to offer an end-to-end solution for generative AI virtual assistants that can be paired with powerful large language models (LLMs) to deliver non-stop automated concierge service in hospitality and retail settings.