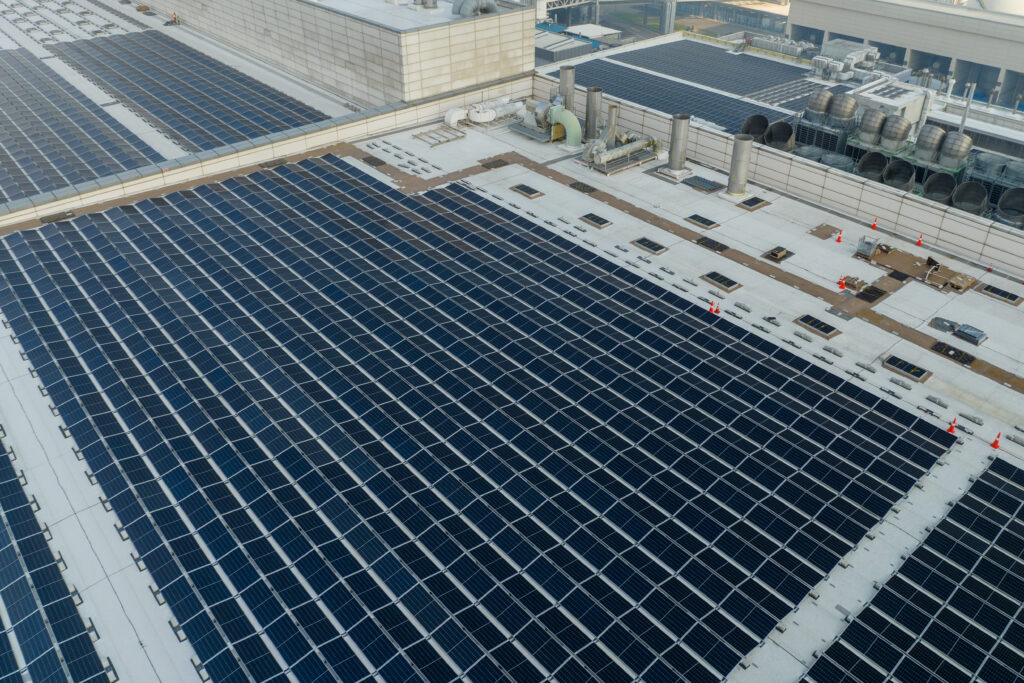 Micron, one of the world's largest semiconductor companies, has been installing solar panels on the rooftops of its wafer fabrication plants and car park shelters in its Woodlands facility in an effort to lower its carbon footprint.
When completed in 2024, 36,000 solar panels will have been installed, generating 24GWh of electricity that is able to power 6,000 homes in Singapore, said Chen Kok Sing, the US firm's vice-president and Singapore country manager.
This project is a collaboration between Micron and Singapore firm Sembcorp Industries. In return for providing the space for the solar panels, Micron will enjoy concessionary tariffs from Sembcorp for the electricity generated for several years.
Speaking to reporters at Micron's office in Woodlands earlier this week, Chen said Micron will be working with its suppliers to look into using other forms of renewable energy such as hydrogen and wind as part of its sustainability efforts.
These renewable resources which are not available in the Republic will have to be produced outside of Singapore with the electricity generated sent through the regional electrical grid or in the case of hydrogen, piped in to the island nation, he added.
The solar panel project is part of Micron's global goal of reducing greenhouse emissions by 2050. In fiscal year 2022, Micron achieved 100 per cent renewable energy in Malaysia and signed its first major power agreements to complement the company's goal to do the same for its existing U.S. operations by the end of 2025.
The chip manufacturing is energy and water-intensive due to a long and complex production process. Globally, Micron is moving towards green manufacturing to lower the impact of climate change and is committed to using 100 per cent renewable energy by the end of 2050.
In Singapore, 98 per cent of Micron's water usage is recycled water. Another 40 per cent of all the waste waters generated is recycled in-house. Eighty-five per cent of other types of waste products are re-cycled and re-purposed for reuse.
Chen said the firm is actively working with its suppliers to look into areas where they can reduce emissions such as equipment upgrades and renewable energy purchases. Its engineers are also working on a central abatement system to collect and treat gas emissions to remove carbon particles before the gas is released into the atmosphere.
"We are piloting this central abatement system soon which will be the first time it is used in Singapore. Micron will benefit from about 40 per cent of cost savings and save 90 per cent fuel consumption a result of using this system," he pointed out.
Micron has installed a local abatement system removing the carbon particles from one machine. It has moved on to a system where two machines is connected to a zonal abatement system. The central abatement system will be able to clean gas emissions from more machines.