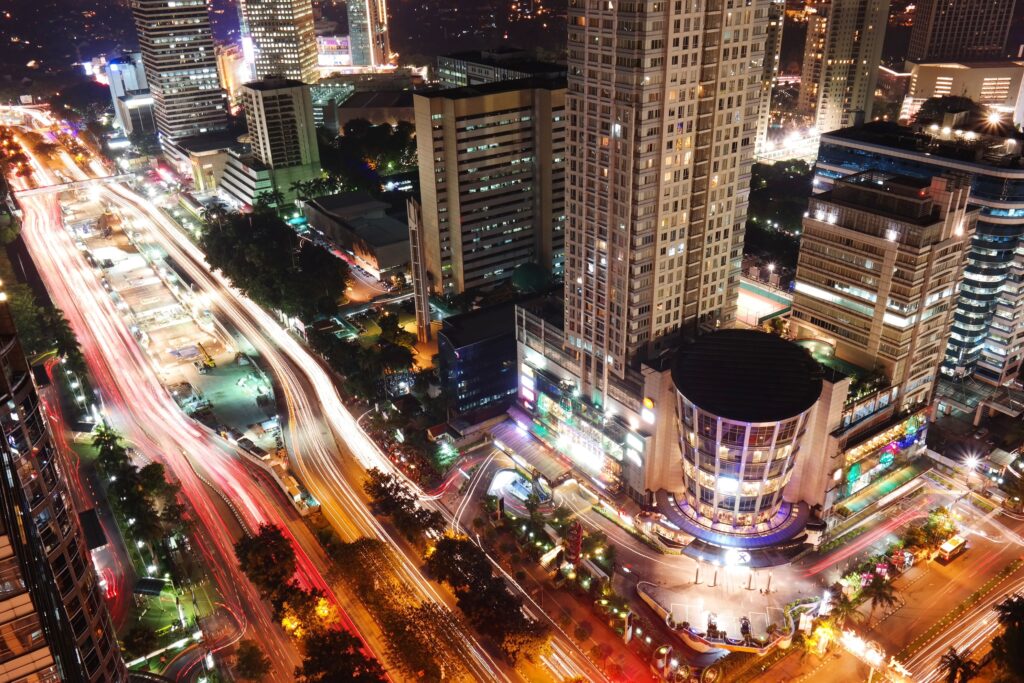 With a digital economy that had gone into overdrive with e-commerce and ride hailing apps during the pandemic, it is little wonder that Southeast Asia is on the cusp of being an important online powerhouse.
Despite the post-pandemic headwinds this year, the region's digital economy is expected to reach between US$600 million and US$1 trillion in gross merchandise value by 2050, according to a Google, Temasek and Bain & Company study.
And to support the digital services and apps, the infrastructure behind it is expanding at a rapid pace as well.
Southeast Asia's data centre colocation market will grow by 16.5 per cent over the next few years, outpacing the growth for the rest of the world at 11.6 per cent, according to consultancy firm Kearney.
All this growth, along with the ongoing concerns with irreversible climate change, has led data centre operators to focus like never before on making their facilities greener and more sustainable for the long term.
Indeed, sustainability is no longer a good-to-have feature but central to how data centre operators and their hyperscale cloud or enterprise customers want them to be run.
Pressure from shareholders, customers and consumers are making efforts in renewable energy, efficient cooling and smart data centre design crucial to today's data centres. AI, for example, is enabling smarter management of energy use.
These are important catalysts. Sustainability, while important, has always faced brick walls in the past. For one, there wasn't a common standard to follow, not to mention the hesitancy of operators to upgrade their sites, which could make them costlier and less attractive in the past.
Secondly, in much of Southeast Asia, which is in the tropics, it has always been a challenge to cool down the servers in a data centre without consuming too much electricity.
In Singapore, for example, 7 per cent of the electricity consumed is used by data centres. That is significant for a small city-state with only limited renewable energy sources to tap on.
Of late, however, a number of potential solutions have emerged for the region's longstanding challenges, as the industry faced important changes in the way data centres are operated.
Singapore's vision of sustainable economic growth, for one, has led it to only allow new data centres that are meet green requirements. Last month, it awarded 80MW of new capacity to four data centre operators in a pilot exercise.
Equinix, GDS, Microsoft, and an AirTrunk-ByteDance consortium are expected to deliver "best-in-class" energy-efficient performance through liquid cooling, for example, while connecting to the growing number of subsea cables landing in the country.
Already in Singapore, Microsoft's data centres publish a power usage effective (PUE) score of just 1.358 over a 12-month period. This is close to the 1.0 ideal where energy is used efficiently to power the servers in a data centre.
In 2018, Microsoft signed a deal with local energy provider Sunseap Group (now bought over by EDP Renewables) to create the largest solar project in Singapore. Renewable energy now provides 13 per cent of the energy used by its data centres in the country.
Globally, the company has also signed new power purchase agreements for carbon-free energy worth more than 13.5GW in its 2022 financial year, said a Microsoft spokesman.
"We will continue to monitor our emissions, accelerate progress while increasing our use of clean energy to power data centeres, purchasing renewable energy and other efforts to meet our sustainability goals of being carbon negative, water positive and zero waste by 2030," she added.
The Singapore government has also launched one of the world's first standards for optimising energy efficiency for data centres in tropical climates.
In June, it called for data centre operating temperatures to be raised gradually to 26 deg C and above, up from the common 22 deg C today. Data centres can enjoy a 2 per cent to 5 per cent in cooling energy savings with every 1 deg C increased, it noted.
Having a standard in place is crucial to accelerate the changes needed to further reduce energy use. It provides a model for other data centres that are being built or upgraded over time to follow.
After all, if you cannot change the warm and humid weather in the region, at least you can find ways to use less energy to keep delivering the digital services that users need.
Singapore, of course, is a good place to start with green data centres. It is the regional hub for many businesses to not only store their important data but also to serve users across Southeast Asia.
However, decentralisation is happening in the region. So-called second-tier markets such as Jakarta, Bangkok and Kuala Lumpur have been attracting the setup of new data centres to serve local markets in recent years.
A big reason for this is to have the data located close to the target audience – 5G apps, for example, benefit from lower latency to take advantage of the mobile network's responsiveness.
Also important are government grants to boost local data centre capacity as well as legislation on data sovereignty that force some operators to base their data in-country.
This is not forgetting the tremendous growth in countries such as Indonesia, which is fuelled by its growing digital economy and vibrant startup ecosystem.
In these new sites, greenfield data centres offer a clean slate. They can be designed with efficiency in mind from Day One.
Modern liquid cooling – instead of merely air cooling – can be built to reduce energy use. Racks of servers in data halls can be packed more closely together to make sure the cooling is more efficient.
Even AI is being used to reduce energy consumption. ST Telemedia Global Data Centres, for example, has deployed an AI model to optimise energy use with live data from its Singapore data centre. The data centre operator based in Singapore has also pledged to go carbon neutral by 2030.
Another effect of decentralising from Singapore is the possibility of drawing on renewable energy sources directly in countries that possess them.
In Indonesia, Singapore-based Princeton Digital Group (PDG) inked a deal with PT Cikarang Listrindo Tbk to procure power generated from biomass sources for its 30MW data center campus in Cibitun, Greater Jakarta.
The multi-year contract will enable the Asia-centric operator to power initially up to 20 per cent of its data center campus in Cibitung with renewable energy.
"Commercially viable renewable energy availability and enabling regulatory frameworks remain challenges in some markets," said PDG chief operating officer Varoon Raghavan.
"However, there is significant emphasis on encouraging renewable energy by governments across the region, so we expect to see progress on these areas," he added.
Despite recent advances, however, challenges remain for sustainable efforts in the region, though some are not unique to Southeast Asia.
One issue is data centres now competing for renewable energy sources with other potential users. There are trade-offs that need to be carefully assessed.
In his company's sustainability report this year, Bruno Lopez, the president and group CEO for STT GDC asked: "How do we overcome the challenge in securing renewable energy sources in the geographies where we build and operate, some of which have limited renewable energy capacity?"
And even as Southeast Asia data centre operators seek to reduce their footprint as they grow, they also quietly worry about new uses of energy that are arriving fast.
AI is clearly in focus now. While AI can used to run data centres more optimally, the recent boom in generative AI chatbots such as ChatGPT also increases the computing power and energy needed.
Some estimates put the environmental cost of training ChatGPT's GPT3 model at 500 metric tonnes of carbon dioxide. That's the same as a million miles driven by gasoline-powered cars, reported The Guardian.
So, the ideal of a truly sustainable or circular economy is still very much a work in progress, even though recent strides in Southeast Asia offer some optimism.
"Net Zero", or when a data centre doesn't add to pollution, will need collaboration between key ecosystem participants and a deep commitment to creating a circular economy, said PDG's Varoon.
However, he is optimistic, adding: "The data centre industry, and the Internet infrastructure industry in general, is well positioned because there is strong alignment between the various stakeholders."