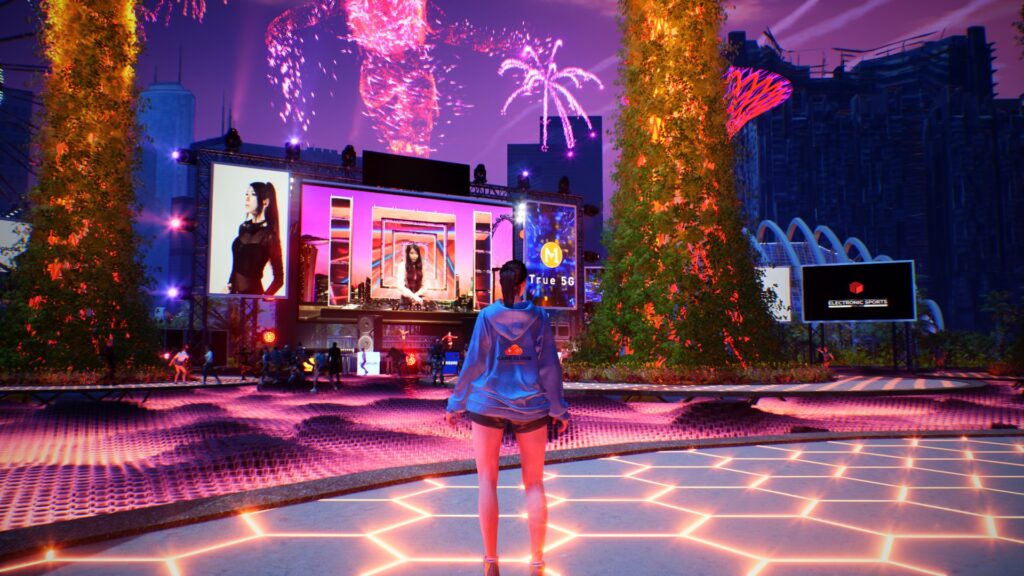 A deejay spinning tracks in a "digital twin" of Singapore's Gardens by the Bay, while interacting with audiences logging in to the metaverse in a live virtual performance is something that a group of companies in the country are currently working on.
This means virtual tourists can enjoy a digital experience of the real gardens that has captured the imagination of many travellers by simply logging in to the metaverse.
Local telecom operator M1 said on September 27 it had inked a deal with Gardens by the Bay and Electronic Sports Pte Ltd (ESPL) to provide 5G connectivity to develop the immersive experiences.
In a demo during a launch in Singapore, the companies showcased an avatar of Singapore-based artiste DJ Red performing and interacting with an audience in a metaverse, against the virtual backdrop of the gardens' iconic Supertree Grove.
Users with 5G phones can access the online world and catch their favourite music artistes perform in real time, according to M1, though it is unclear when this virtual experience would be ready.
M1 also promoted the technology as a way for students to interact with virtual versions of real physical spaces. 5G, it said, could help deliver extended reality and gamification.
"The ability to give audiences a live and immersive experience both physically and virtually has immense potential to deliver rich content on-the-go," said Willis Sim, chief corporate sales and solutions officer for M1.
The emerging technologies offer a "phygital" option for event organisers to expand their reach beyond the physical confines of the venues, to engage people from around the world, said Lee Kok Fatt, deputy chief executive officer for Gardens by the Bay.