Ahead of the Digital Art Fair Xperience 2022 show which opens in Hong Kong this October and will showcase NFTs and digital artwork using Web3 and metaverse technologies by artists from across the world, Deeptech Times caught up with London-based contemporary artist Jacky Tsai, a highlight of the show, on his foray into NFTs and how technology is shaping the world of art.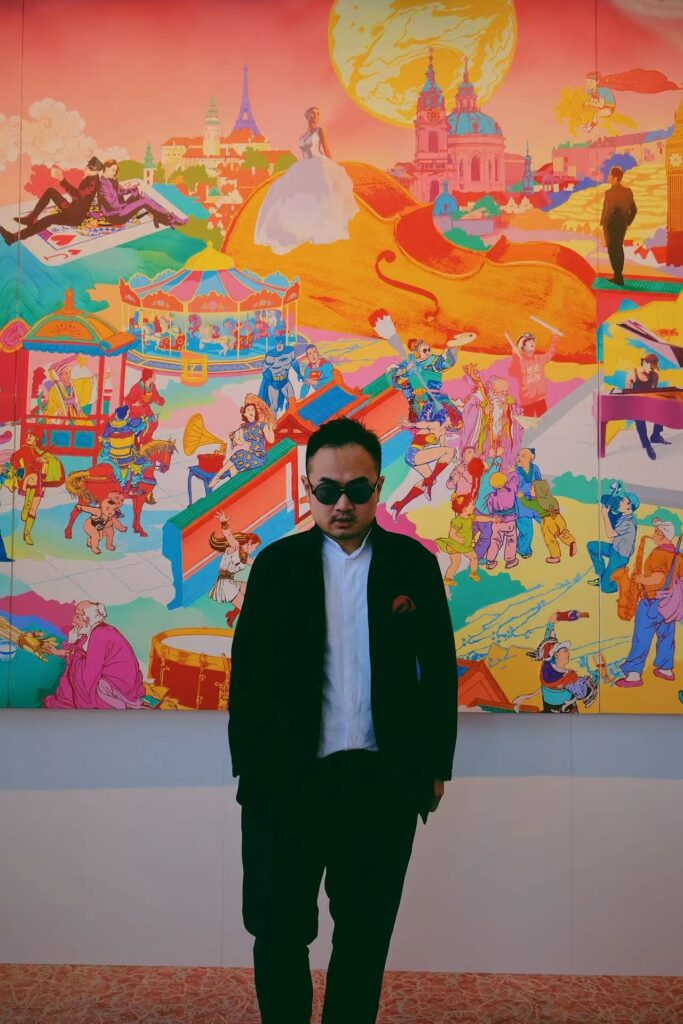 As an artist working across different media and forms including painting, installation and sculpture, when and how did you start venturing into digital art and NFTs? How did it fuel your passion and work as an artist?
I designed my first NFT when Sotheby's invited me to create a digital art piece for an auction. When the Sotheby's opportunity came, I took it as I wanted to challenge myself.
I love exploring and experimenting with different art media such as Chinese traditional craft and western canvas work. Chinese traditional shows the past while canvas prints represent the present, and I believe NFT art reflects the future. I incorporate art techniques from different time periods to create truly unique art.
Were there any digital skills you needed to learn and master before being able to produce digital art or mint NFTs?
Technical expertise is not that important at this stage of my career. All I need is basic understanding of smartphones and laptops. I have a team of dedicated creatives that help in generating digital art to my desired standard.
When did you produce your first NFT? Did it get you the outcomes you wanted? What lessons did you learn from there?
My first NFT was with Sotheby's back in 2021. I got the outcome I wanted and learned a lot from that experience.
Is your creative process the same as that of producing artwork in the traditional/physical forms (painting, sculpture and installation)?
Each medium has its own processes and thinking methods. For traditional artwork, I have to think of the best way to produce the art in its particular form. Digital art involves a totally different thinking process where I need to fully utilise the potential of digital art with clean programming.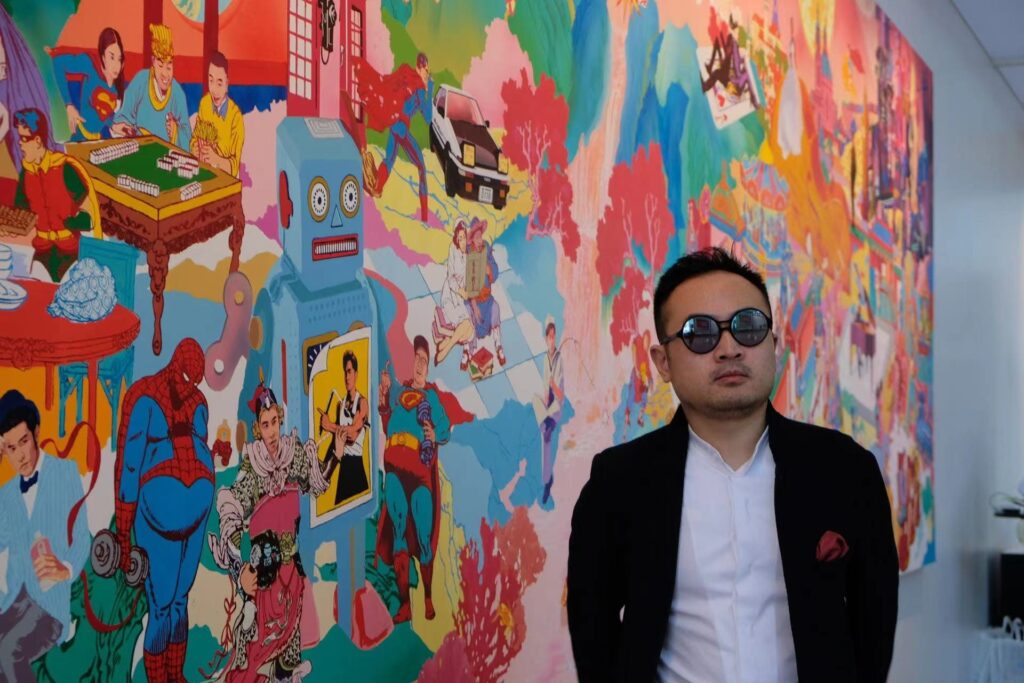 How does technology influence your art in general? What roles does technology play in the art world in your opinion?
Technology has transformed the way I do art in many ways, allowing me to evolve and expand my creativity.
With technology, art is more accessible to the average art collector and becoming more mainstream.
What's your take and viewpoints on the metaverse? How will the metaverse influence your future plans on art?
The metaverse gives us an opportunity to visualise artwork in the virtual world. I would like to use my NFTs in different ways throughout the metaverse, which I believe will be a consortium of sorts and much bigger than it is today.
Can you give us a glimpse into the next metaverse/NFT project you are working on?
I'm working on an exhibition for the Taipei Tao Art Space in October this year other than the Digital Art Fair Xperience show in Hong Kong. A Shenzhen exhibition has also been planned for Q4 2023.
What advice would you give to those who are interested in starting their first NFT collection?
Set long term goals for sustainable NFTs and do not just focus on visuals. A good place to start would be picture for proof (PFP) NFTs.