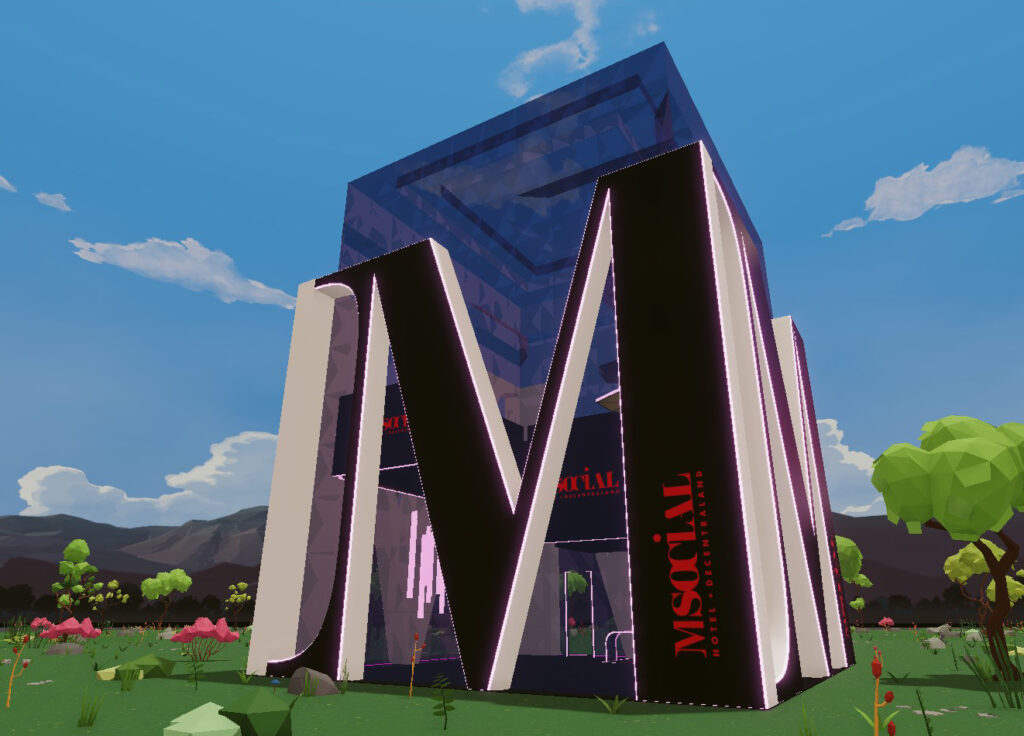 If you're ready for a virtual staycation – not the type you'd pack your bags for – then there's now a hotel ready for you in the metaverse.
Singapore's Millennium Hotels and Resorts is inviting online avatars to hang out at what it claims is the first-ever hotel in the online virtual reality world, according to Bloomberg.
Located in Decentraland, a virtual world where an online fashion event was held recently and where global brands have set up digital properties, the hotel is a little like one of the in-real-life (IRL) ones from the Singapore group.
Called M Social Decentraland, it features glass exteriors and neon pink accents. From May 5, it will start welcoming guests.
Stepping inside, they can interact with an avatar that welcomes everyone in the lobby. The avatar guides guests on a journey of discovery through the hotel. Those who reach the top of Decentraland will stand a chance to win real-world hotel surprises, according to the hotel group.
Does this sound a little like Second Life from almost 20 years ago? Well, yes, except, of course, that Decentraland uses the Ethereum blockchain to store and verify information about virtual land ownership and land content.
In other words, users in the virtual world are theoretically not beholden to the creators of the virtual world, unlike, say, Linden Labs, which created Second Life.
Does this make investments such as Millennium's a smart one, to go in early into the virtual world? Yes, if it is to get to know future customers and grow accustomed to the new place.
It could take some time before such virtual properties grow in value, as Second Life properties did for a while, though that's what people said about Bitcoin too. Many who got rich were betting on a hunch, nothing more.