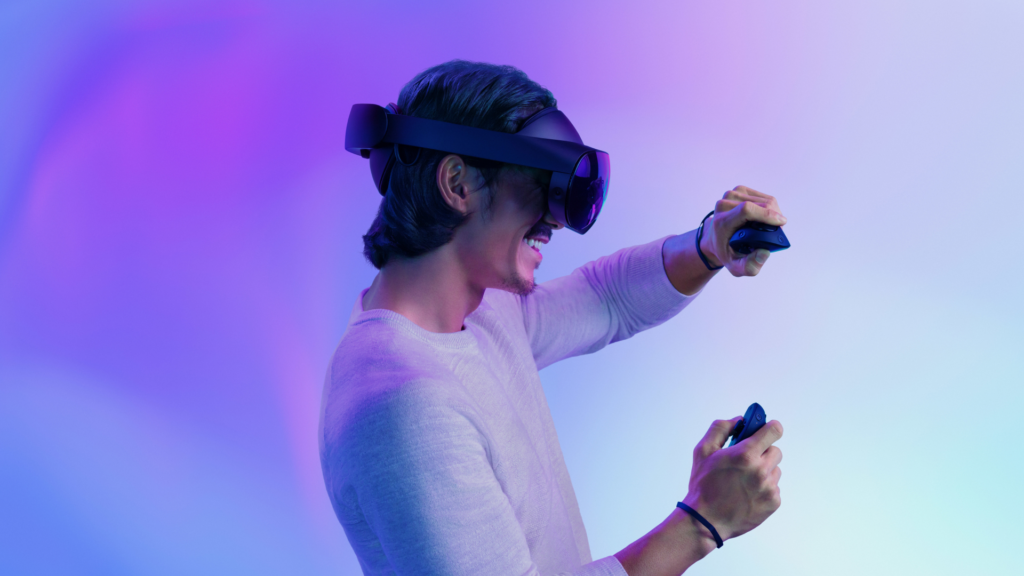 Despite headwinds facing the industry this year, new models of virtual, mixed and augmented reality headsets including a much-anticipated one from Apple are expected to drive up shipments of "near-eye" displays used in these gadgets in 2023, say research firm Omdia.
These so-called XR applications will grow the number of displays shipped by 67 per cent in 2023, it said. Altogether, 24 million will be shipped in the year, up from about 14 million in 2022.
The numbers offer a gauge of how far such new forms of interaction are going to be available to the mass market. So far, despite Meta's rather costly metaverse experiment, many users are still not jumping onboard.
However, 2023 offers new reason for optimism, with key products such as Sony's PSVR 2 virtual reality (VR) headset be released for its Playstation console. It promises new levels of engagement for gamers.
At the same time, a mixed reality headset from Apple, which has been much talked about in the past year, is also expected to boost the display shipments, according to Omdia.
Also important are Meta's incoming Quest 3 as well as other new headsets expected to be out in 2023 from manufacturers such as HTC.
One issue with such headsets is cost – the current Quest 2 costs US$349.99 but the high-end Quest Pro goes for US$1,499.99. Another problem is comfort, which new headsets are addressing by shedding weight and prolonging longer battery life.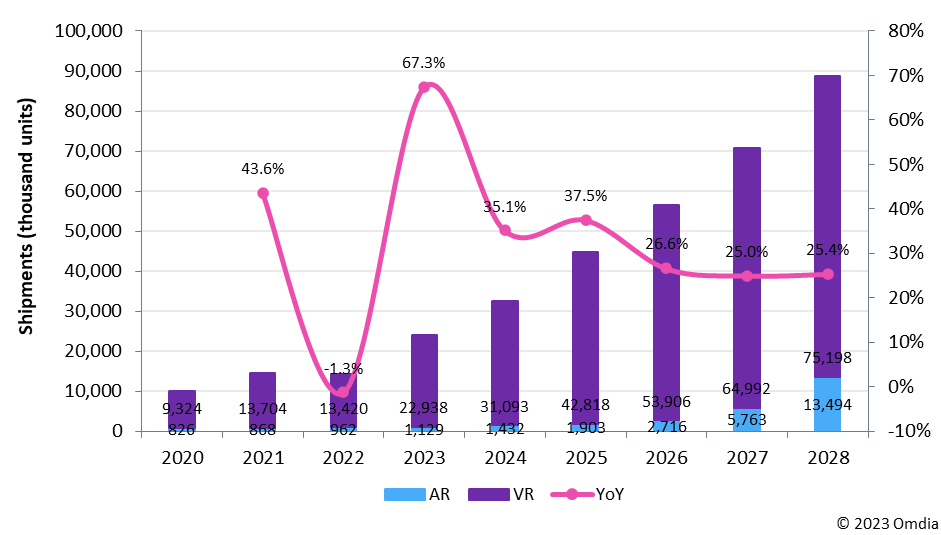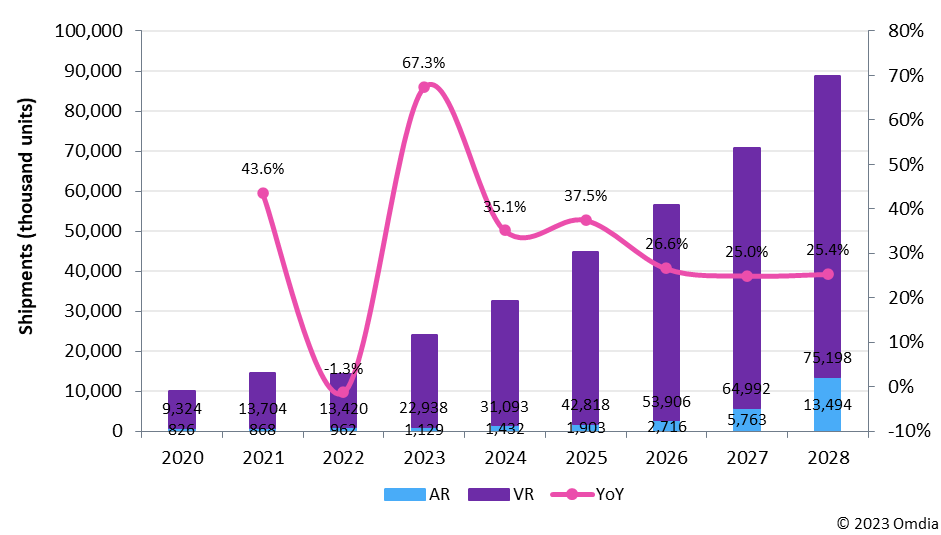 The good news is that such devices will see a turnaround in fortune in the new year, says Omdia. 2022, it adds, has been a bad one for all consumer electronics, thanks to inflation, lockdowns in some Chinese cities and weak demand.
In terms of the revenues, near-eye display for XR application revenues reached US$620 million in 2022 and will increase to US$1.15 billion in 2023, according to the research firm.
This is the first year that revenues for near-eye displays used in XR applications will break through the US$1 billion mark, it adds.