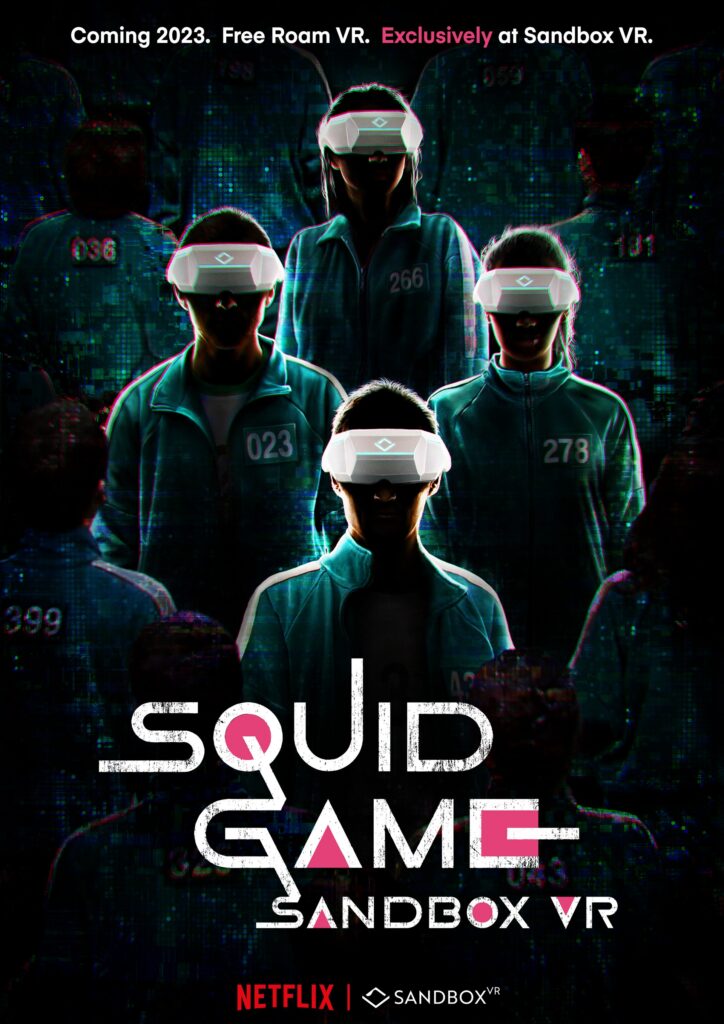 If you loved the Netflix hit Squid Game, there's now a chance to experience the thrill and terror of being a contestant on the dystopian game show through a virtual reality (VR) experience. And nope, you don't have to worry about dying, like in the TV show.
The Squid Game experience is a new offering from Sandbox VR, which offers VR sessions at 30 locations around the world. Headquartered in San Francisco, its Asia-Pacific outposts include Hong Kong, Shanghai and Singapore.
As a player, you turn up at a Sandbox VR location, then strap on some VR gear, including a headset and sensors on your body, and roam a virtual world inspired by Squid Game.
The company's VR technology uses a patented motion-tracking technology that captures the movements of a player's entire body. A haptic system promises unprecedented realism and complete immersion in virtual space.  
In other words, your body acts as a game controller, as if you are actually stepping into a virtual world with up to five other friends.
In the new Squid Game experience set to open in late 2023, you will compete with others in the arena, much like the hit TV series, until there is one person left standing.
After each session, players also get personalised highlight videos capturing their in-game reactions and a recap of how their own Squid Game story unfolded, according to Sandbox VR.
The company already offers VR experiences based on other games and movie franchises. These include Deadwood Valley, Amber Sky 2088 and Curse of Davy Jones.