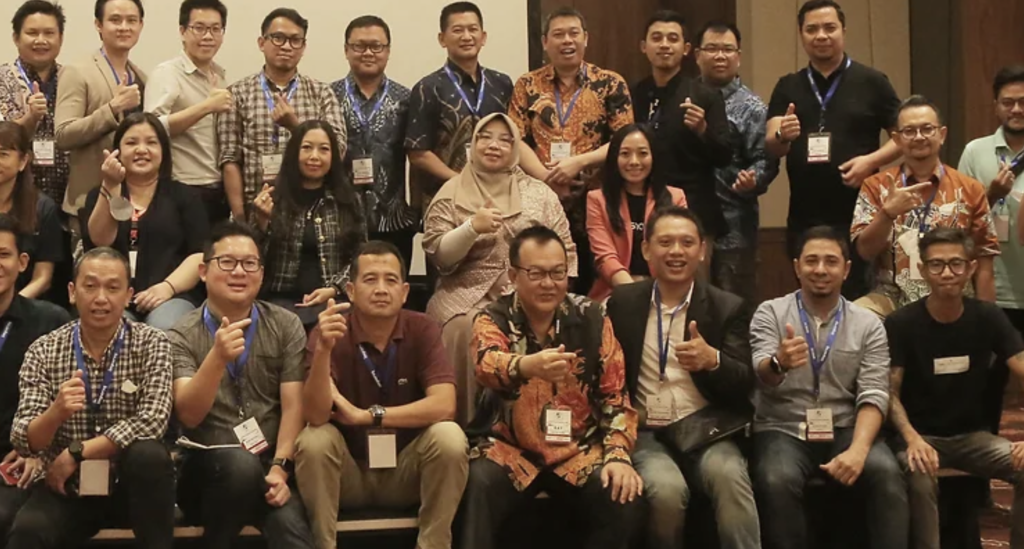 Chief Information Officers in Indonesia were kept busy with digitalisation projects during the Covid-19 pandemic. They supported organisations who had to urgently switch to online operations to continue offering services to people and enterprise.
Post-Covid, they continue to be the technology trend masters, navigating the sea of tech trend chatter to keep on top of the latest tech disruptions and opportunities.
To discover the new digital transformation trends, about 70 leading CIOs of Indonesian organisations will gather in Bali on March 1 and March 2 to attend Xcion, a conference which highlights emerging technologies and applications.
Xcion organiser Ray Sugiarto said the conference will let participants re-connect after the pandemic, and share experiences and learn from each other.
"There is no formal training for CIOs, so Xcion also offers the younger ICT managers the opportunity to network with senior CIOs and learn from them," he stressed.
Over the last 11 years – the 2021 event was cancelled due to Covid-19 – the Xcion event has become a permanent calendar fixture for the Indonesian CIOs. This is the 10th year since the conference began and has grown from strength to strength. During the inaugural event, there were 20 participants, then it grew to 30, 40 and 60 participants in subsequent years. This year about 70 CIOs have registered for Xcion.
It is the flagship event for the Indonesian CIO community called ICION which has more than 3,000 members. Throughout the year, the members can attend events and workshops. But Xcion is the flagship event.
The conference and the community began on a recommendation of a close friend, said Sugiarto. Popularly known as Pak Ray, his friend had remarked that there were no formal way for Indonesian CIOs to exchange views. So he decided to organise an event in Bali.
It would be a get-away from Jakarta, he explained. In Bali, CIOs could network and share in a more relaxed environment.
"We are a small, niche event because we believe it offers better networking and sharing environment for all participants."
Pak Ray aims to expand beyond Indonesia with a similar event to be held in Malaysia later this year.
Deeptech Times is the official media partner of Xcion 10th conference, March 1-2, Bali, Indonesia. Grace Chng, editorial director and strategic advisor of Deeptech Times will be moderating a panel titled The Metaverse: Hype or Reality on March 2.