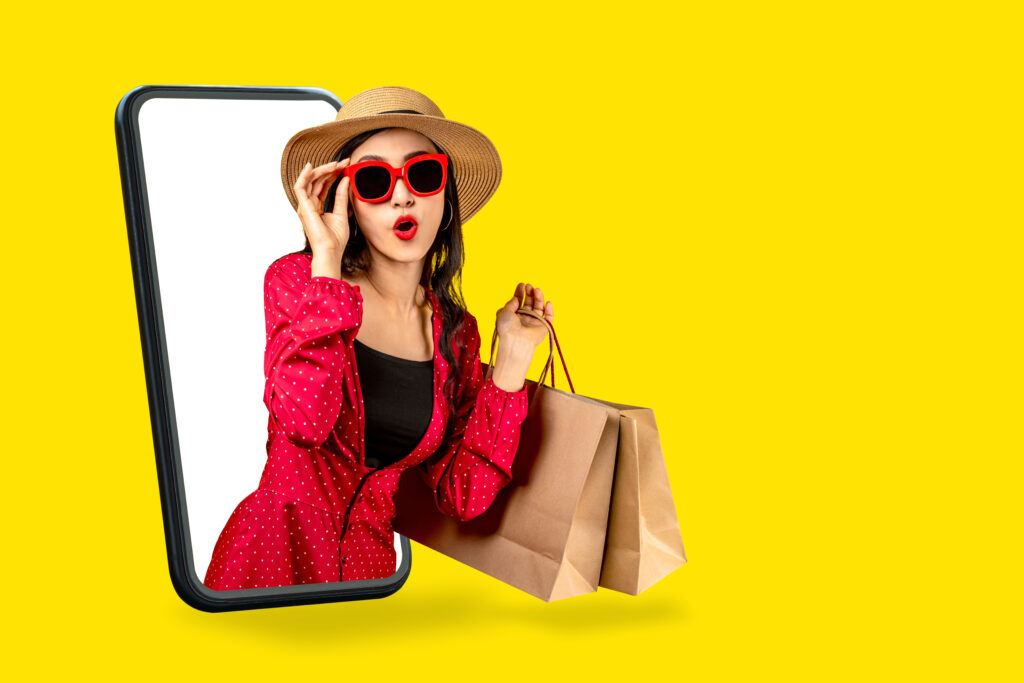 Technology has always played an important role in online shopping. The book recommendations I get when I browse the Kindle store is the result of my previous purchases. Amazon understands my reading preferences from the books I buy. Such AI-powered recommendations are common features in online shopping.
Looking ahead, in the next five years, data modelling, new advances in artificial intelligence, blockchains, metaverses and other technological innovations will dramatically change the online shopping experience.
Intelligent programs, or software bots, will be buying and completing online purchases on our behalf. The bots understand our preferences by gathering and analysing the digital footprints like our purchase history, our postings on social media and other online interactions.
No matter how fast my fingers fly across the keyboard, I can at the most visit only one online store at a time. The bots can scour thousands of online stores in seconds to find and buy the items I want automatically. As a sneakerhead, I can get my hands on the latest sneakers without having to compete with the crowd and buy that new exclusive backpack from Tods delivered to my doorstep on the day the item is launched.
So it is with great interest that I read a report on contextual commerce by IT consulting firm Accenture. Contextual commerce includes everything from new ways of collaborating and interacting with products in the metaverse to gathering deeper data insights into customer needs, all made possible by technologies like AI, data modelling, 5G enabled metaverses, blockchains, quantum computing and high-performance computing.
According to the report called The Rise of Contextual Commerce in Asia, intelligent software in the next few years will be able to program shopping malls into virtual worlds. As a consumer, I don augmented reality and virtual reality glasses to virtually browse and try out products in 3D before buying.
When will all this occur? In the next five to six years, said Fabio Vacirca who leads Accenture's various market units in Australia, New Zealand, Southeast Asia, India, Africa and the Middle East.
I can evolve into one of three digital online consumers powered by the software bots. The mirrored consumer will be my digital twin in the virtual world. My digital twin will possess a set of data which represents my behaviour online and know my likes and dislikes and makes purchases automatically.
Then there is the curator consumer where I would instruct my bots to get the best buys for items that are regularly replenished like coffee, tea, detergents and soap and services like utilities. The bots would know my preferences and would automatically replenish according to my budget.
The last type is the collective consumer who buys items as a group to enjoy special perks like better discounts. My bot can round up other consumers on my social platforms or metaverse communities to form a group to do this. As a collective, "we" (that is the bots representing consumers) could buy in bulk, negotiate for better prices and faster fulfilment. We may even influence product development.
The impact these software bots have on brands would be transformational. They would need new capabilities to manage the contextual consumer.
Vacirca explains that brands will follow digital twins' closely because their buying patterns can predict future consumer behaviour which will be useful a feature brands useful in product planning.
As for the collective bots, enterprises will soon market not to me as a consumer, but to my collective bot. It is a futuristic scenario, probably realised in the five years' time but arguably possible because the concept of group buying already exists in the physical world. The concept could easily find its way to the virtual world.
"We think that 60 per cent to 70 per cent of these daily necessities will be replenished by bots," says Vacirca.
It is in the Asia-Pacific where the contextual commerce is likely to happen ahead of the US and Europe, he adds.
Driving contextual commerce is the pace of digitalisation and increasing connectivity in the region. But the over-arching reason would be simply scale. With four billion people including the population of the world's two most populous countries, China and India, the region is home to a young and rapidly growing population of tech-savvy consumers.
As a consumer, the next quantum leap in shopping experience is exciting. But I would miss the touch and feel of physical goods and the shopping experience of a big mall. Is this too much to give up for convenience?