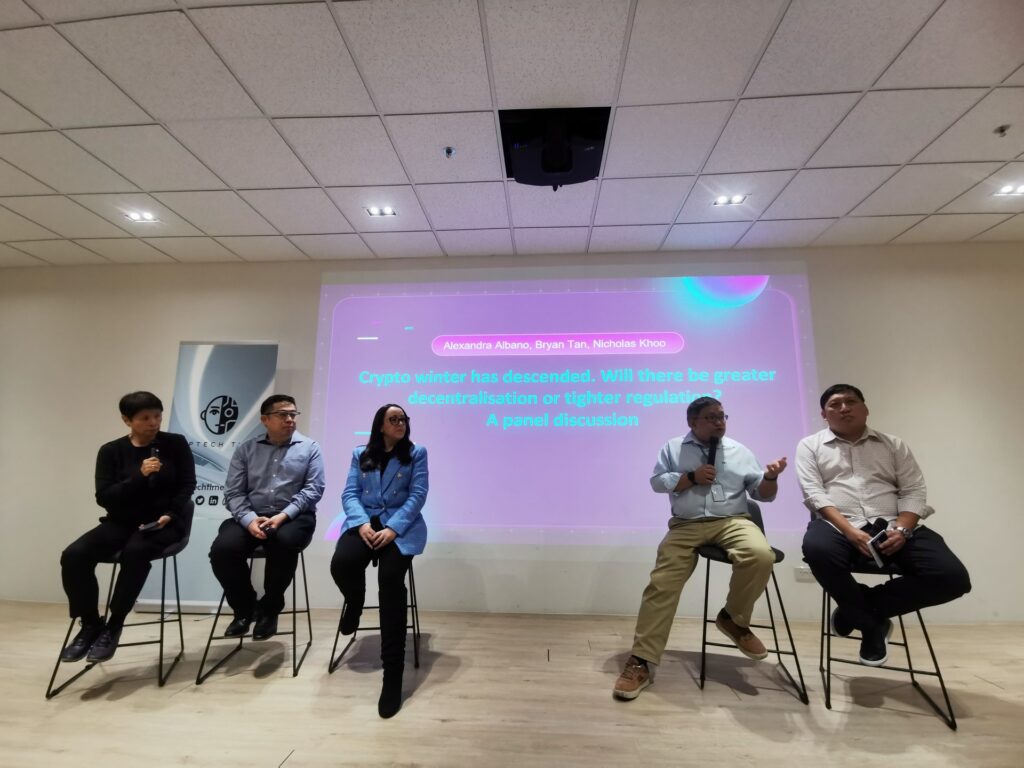 Deeptech Times has been officially launched in Singapore this week, with a networking event and panel discussion on August 31 that attracted a wide audience from the technology industry.
Held at the 80RR Fintech Hub at Robinson Road, the event was a chance for readers to meet the team behind the stories.
It also hosted a panel discussion on the day's hottest topic – how digital currencies and decentralisation in general can evolve from the so-called crypto winter.
The panellists included Alex Albano, growth consultant of Affinidi; Bryan Tan, partner of Reed Smith; and Nicholas Aaron Khoo, a co-founder, investor, and board member in businesses, non profits, and government.
The discussion was moderated by Deeptech Times' editorial team members Grace Chng and Alfred Siew.
Deeptech Times was founded earlier this year to focus on exciting new technology areas such as decentralised finance, blockchain, the metaverse and robotics.
A big thank you to our friends who joined us yesterday afternoon. We look forward to organising more engaging events in the months ahead and keep the stories flowing on the site.