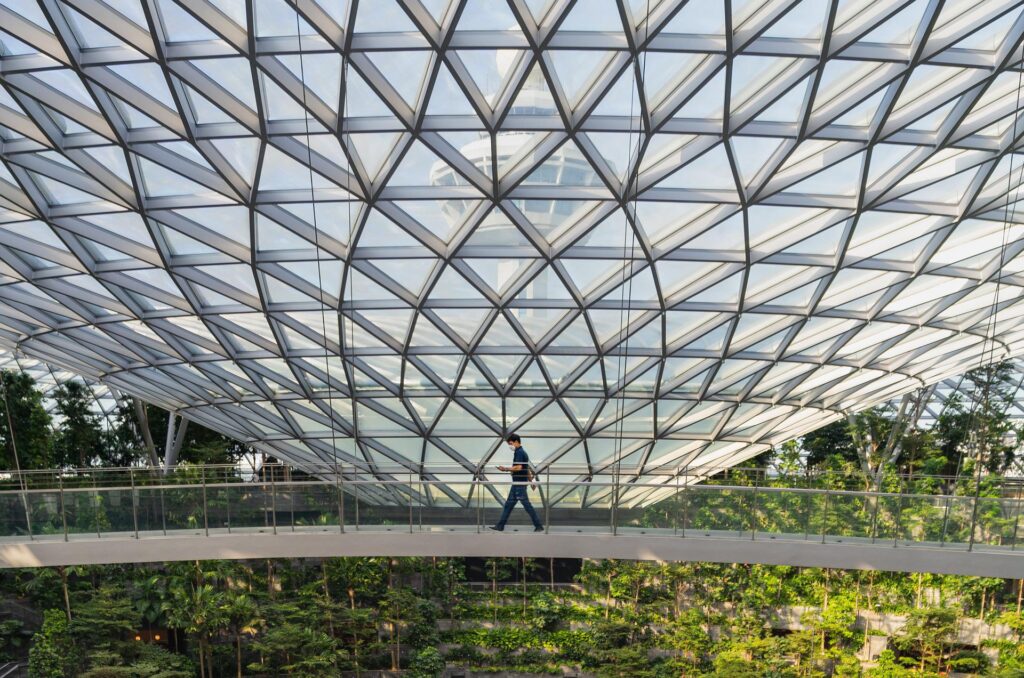 Stories of young people in Singapore being burnt by the recent meltdown in cryptocurrency prices must have been on the minds of the country's monetary regulators, even as they issued three new licences to cryptocurrency firms yesterday.
The Monetary Authority of Singapore (MAS) has just given out these licences to three unnamed firms, though The Business Times reports that Crypto.com, a prominent exchange, is one of them.
The new licensees will join 11 earlier providers already approved "in principle" to operate exchanges, payment services and other offerings in the Republic, which has ambitions to be a cryptocurrency hub.
On the same day that the country's Deputy Prime Minister Heng Swee Keat announced the new licensees, however, a Financial Times reported that the authorities in Singapore would be "brutal and unrelentingly hard" on bad behaviour in the crypto industry.
Those were the words of Sopnendu Mohanty, the MAS' chief fintech officer, who doesn't seem to have time for crypto firms which think Singapore is too strict with its rules. He also told FT that he expected a state-backed alternative to be launched within three years.
If the sentiments from the regulators seem contradictory, they are not surprising. Already a key finance hub and technology startup capital of the world, Singapore doesn't want to miss the boat with the biggest thing in fintech.
At the same time, stories of young people wiping out most of their savings after the collapse of cryptocurrencies such as TerraUSD last month will have worried the authorities. What, the public is starting to ask, is the government doing to rein in some of these risky investments?
Thus, this balancing act. On one hand, the regulators want to make sure this new class of digital assets, which have been attracting institutional investors as well as rich individuals, is something that is welcome in the country.
On the other hand, the worry is that access to these investments might be too risky to retail investors who do not have the capacity to absorb heavy losses, as seen in the cryptocurrency crisis in the past month.
Plus, there is certainly a bubble surrounding a lot of these new digital asset classes today, much like how people flocked to any company that had a .com behind its name in the late 1990s. That is a recipe for disaster for retail investors.
It does not help that some spectacular flops in the past month have been linked to Singapore-based companies as well.
TerraUSD and its twin token Luna, whose collapsed sparked the recent fall in cryptocurrencies, were backed by Singapore-registered Terraform Labs.
More than a dozen employees, based out of South Korea, have been banned from leaving the country as Seoul investigators zero in on the reasons for the collapse.
Then there is the hedge fund Three Arrows Capital, also headquartered in Singapore, which is fighting insolvency after seeing the value of its Luna investment plummet to almost zero.
Vice.com reported last week that it was selling massive amounts of tokens. An NFT fund it backed had moved digital art pieces to a single address, possibly for asset consolidation.
Yes, traditional finance has its risks too, as the world saw in 2008. One reason for that, though, was the lack of regulation for risky investments, which many banks and financial institutions created or dabbled in when they should not have.
This time round, for a cryptocurrency market that wants to be free of rules, the result has been anything but pretty and the future looks uncertain.
It would be a surprise if regulators around the world, like in Singapore, do not do more to control how these risky investments are carried out.
It's true, it will be hard to block everyone from carrying out a trade. When the regulators here tried to block advertisements for cryptocurrencies earlier this year, many laughed that off as a futile attempt.
But when enough retail investors start losing massive amounts of money, the story changes.
Calls to act tough on cryptocurrency players could grow louder in the months ahead, perhaps louder than all the laments earlier that Singapore is losing big players like Binance to rival crypto hub Dubai.