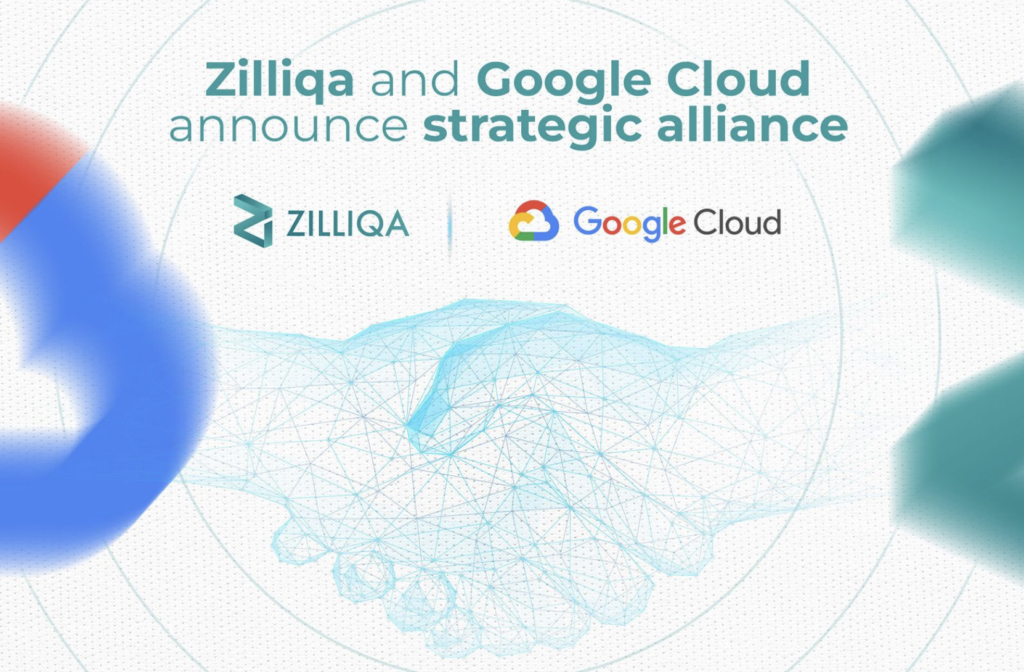 The Zilliqa Group announced a multi-year strategic alliance with Google Cloud during the TOKEN2049 conference in Singapore. This alliance aims to strengthen the blockchain's scalability, resilience and data availability.
Ventures within the Zilliqa network are expected to benefit from a more robust platform, underscoring the range of Web3 services and decentralised applications (dApps) built on the Zilliqa blockchain.
Google Cloud will become a staked seed node operator on the Zilliqa network, joining 28 other SSN operators already in existence. Google Cloud will provide node infrastructure hosting services while helping to validate transactions across the network, enabling more users to participate in its decentralisation, securitisation, and governance.
Founded in 2017 by former and current researchers from the School of Computing at the National University of Singapore, Zilliqa plays a key role in driving innovation and growth in the Web3 space.
According to a media statement, over 200 projects are building on the Zilliqa blockchain including eSports company Ninjas in Pyjamas and social media analytics firm LunarCrash.
The partnership with Google Cloud, said Matt Dyer, chief executive officer of the Zilliqa Group, is "a strategic alignment to further the ambitions of our group of ventures and revenue-generating organisations".
Google Cloud's expertise in infrastructure, combined with their role as a staked seed node partner, underscores our commitment to excellence, both within the Zilliqa Group of companies and across the wider ecosystem, he said in the media statement.
The Zilliqa Group will use Google Cloud's open, secure, scalable and energy-efficient infrastructure and services to bolster its blockchain. The Google Kubernetes Engine enables Zilliqa to keep its nodes running 24/7; offering developers the ability to scale their Web3 projects across the gaming and decentralised finance arenas, loyalty programmes and the spatial web.
The security and risk management platform used by Google Cloud called the Security Command Centre, will empower Zilliqa to identify and remedy possible threats in the environment that hosts its nodes and applications.
This alliance is also expected to eliminate any technical roadblocks associated with blockchain analytics, while further enhancing data transparency. Zilliqa will use BigQuery, Google Cloud's serverless data warehouse, in order to make its blockchain datasets readily accessible for public inspection and analysis.
In addition, the businesses and Web3 developers in the Zilliqa ecosystem will be able to make optimal use of data and information-based insights from BigQuery to better understand the behaviour of their uses, allowing them to create new features and experiences that will deliver more value and utility.
James Tromans, Head of Web3, Google Cloud, said: "Our engineering work with the Zilliqa Group will be centred around improving the scalability and resilience of the base layer to better support novel scaling solutions such as sharding, as well as enhancing the availability of blockchain datasets for public inspection and analysis."
This story was contributed by Radhika Wijesekera