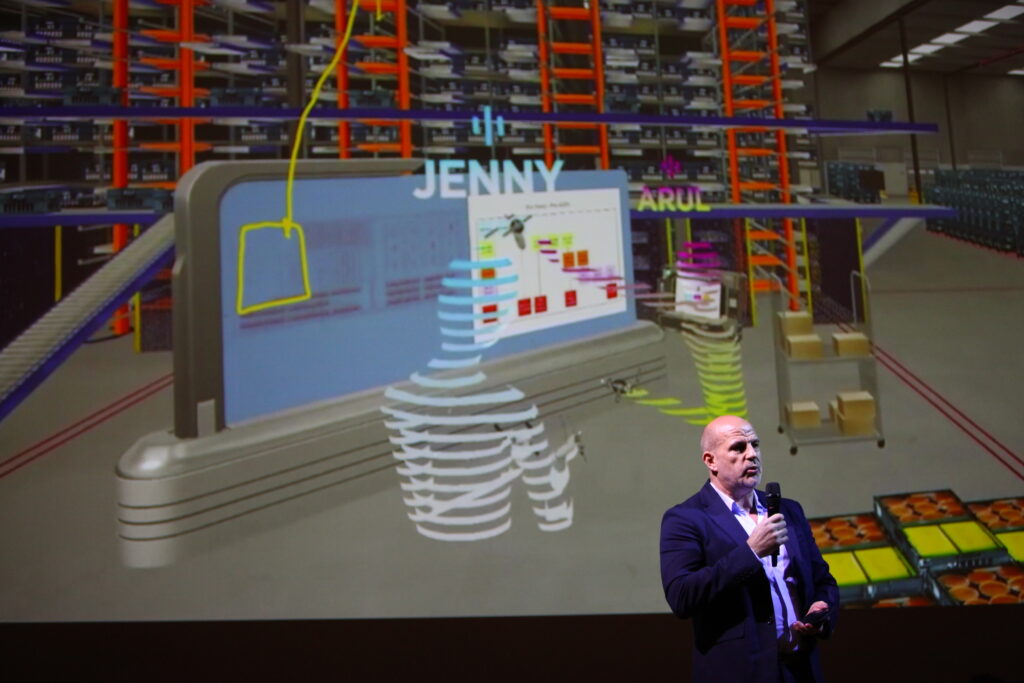 Geopolitical tensions in Asia coupled with disruptions of supply chains have led to businesses considering new alternatives to relocate their productions bases away from North China. 
Disruptions in supply chains have also cost Asean economies a staggering US$17.01 billion, according to analysis from TMX Global, a supply chain consultant.
In response to businesses' demand for new supply chains, TMX Global introduced a new solution based on metaverse technologies to help brands, manufacturers and organisations improve the design and planning of their supply routes.
Called TMX Metaverse, it can simulate virtual environments, mapping the entire end-to-end supply chain network. This enables enterprises to plan for issues like component shortages, transport disruptions or unforeseen weather events. They can optimise peak load planning. They can test each stage to expose where the supply chain can be reinforced when unforeseen events emerge.
Ultimately, this leads to creating a more robust and resilient supply chain, said Carl Hemus, chief operating officer of Asia of TMX Global.
"We anticipate that the TMX Metaverse will transform the future of supply chain management by enabling greater collaboration and innovation between supply chain partners. It will be a platform for seamless data sharing, enabling quicker and more effective decision-making and improving supply chain operations," he said in a recent exclusive interview with Deeptech Times.
This will also result in better and quicker decision making. Physical trips, for example, to evaluate warehouses can be dispensed with, replaced by the metaverse. Instead businesses can focus on forward planning and rapid deployment of new supply chains.
Customers use augmented reality and virtual reality technologies, he explained, to enter the metaverse and experience floorplans as if they have already been designed and "see" for themselves TMX's proposed solutions to their logistics and supply chain challenges.
Enterprises can then tweak their plans to optimise their supply chains, said Hemus, adding that the TMX Metaverse platform can be applied in various stages of the logistics and supply chain environment.
As a result, decision-making and efficiency during the conceptualisation process can improve by up to 50 per cent, he added.
Last week, TMX Global co-founder and chief executive officer Travis Erridge, launched the the metaverse solution at True Digital Park in Bangkok. TMX Metaverse is the first of its kind for the supply chain sector and was first launched in Australia.
"To effectively design a resilient supply chain, visualisation is key," Erridge said. "This was what sparked us to pioneer this new technology. The TMX Metaverse not only brings future floorplans and concepts to life, it breaks borders by allowing businesses to work collaboratively in real-time throughout the design process, ensuring that the final outcome meets their supply chain needs."
A key feature of the TMX Metaverse platform is the Campus, which showcases the latest technologies in robotics and supply chain automation. The Campus also provides users with an immersive experience to explore and understand how these technologies can enhance and streamline their supply chain operations.
Industrial applications of metaverses are fast emerging. The global market is expected to reach a whopping US$1.5 trillion by 2029, up from more than US$100 billion currently, according to research firm Fortune Business Insights.
This story was written by Vishwesh Iyer