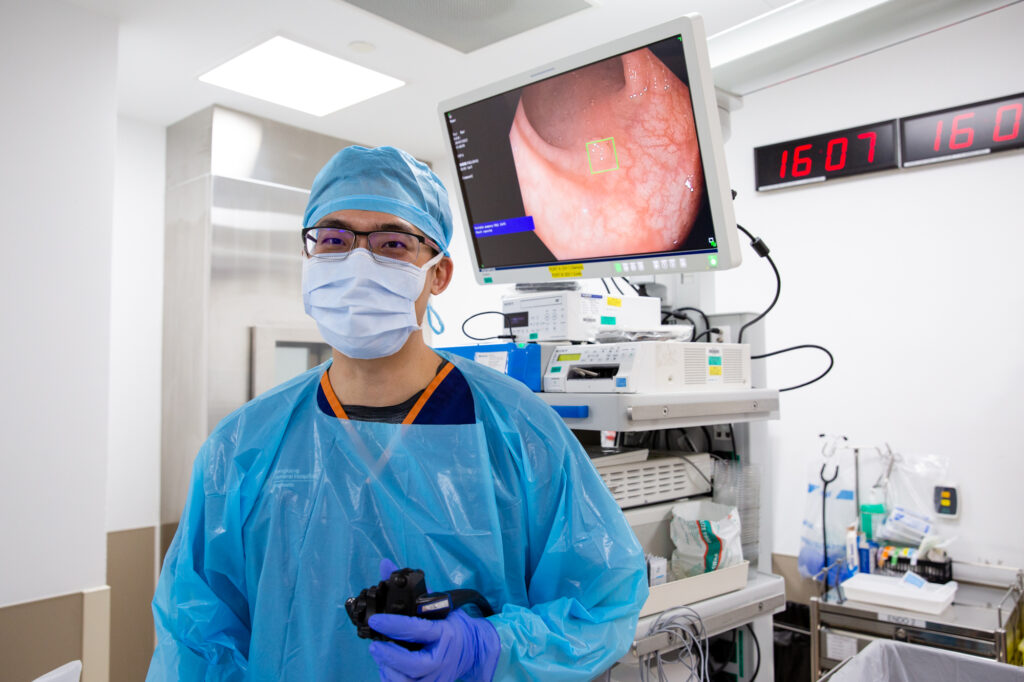 An artificial intelligence tool is being used at the Sengkang General Hospital (SKH) in Singapore as an early warning detection system for colorectal cancer.
The tool will aid doctors to identify polyps found in the colon during colonoscopy procedures that might be otherwise be missed. Early detection especially of cancerous or pre-cancerous polyps can save lives as colorectal cancer is the leading source of cancer in Singapore. 
SKH has adopted the use of AI-assisted colonoscopy since 2021 using a polyp detection tool from Medtronic, a US-based biomedical company. Medtronic trained the AI tool on 13 million images of polyps taken during colonoscopy treatment. These images allow doctors to recognise polyp growths of all sizes and even those that are nearly invisible to the human eye and appear as flat.
To further the collaboration, SKH and Medtronic set up a Centre of Excellence for AI-assisted colonoscopy, which will launch further studies and training in the field. The two parties inked a collaboration agreement last week.
The Centre aims to share knowledge, insights and experiences with healthcare professionals in Singapore and around the world. The collaboration will also look at establishing SKH as a regional training institute and global reference centre to advance research and education in this field.
According to SKH senior consultant Winson Tan, some polyps are hard to find because "they can be very subtle and appear almost normal".
The tool is plugged into the endoscopic equipment which also carries a pinhole camera which captures real time footage of the procedure. During the colonoscopy procedure, the tool acts like a second eye identifying polyps in real time that doctors may otherwise miss, making handling of numerous colonoscopy procedures in a day more manageable especially towards the end of the day when doctors are fatigued.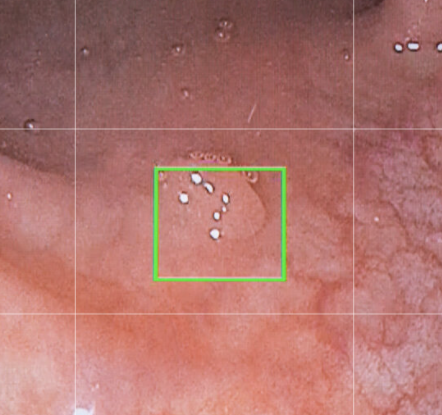 SKH studies in 2021 showed that AI-assisted colonoscopies led to 34 per cent of polyps removed from 2,433 colonoscopy patients, regardless of whether they were cancerous. On the other hand, doctors removed polyps in 28 per cent of patients without the aid of the AI tool. From mid-July 2023, the hospital will routinely use the tool in all colonoscopy procedures.
The polyp detection module used in SKH is based on pattern recognition, a branch of AI. It identifies pre-cancerous/cancerous polyps based on the patterns it learnt from the image bank. The accuracy improves as it learns from more images that are added over time.
For several years, AI is increasingly being used in the healthcare system in Singapore from supporting clinical decision making to improving patient outcomes as well as to increase the overall system efficiency of a medical organisation.
Singapore Eye Lesion Analyser, a deep learning AI software system was developed to help doctors detect potential threatening eye conditions. A predictive engine based on machine learning was developed to predict the severity of pneumonia in patients including Covid-19 patients, based on chest x-rays. A bed assignment system to analyse, predict and plan future hospital bed situations has been developed. Robotic nurses are also being considered.
AI's use in healthcare is a global trend. In the US, doctors at the well-known Mayo Clinic's cardiology department use AI to detect new heart problems. In the United Kingdom, AI is being used to develop a diagnostic tool for tuberculosis. In Macau, AI is used to assess a large number of scans and images for accurate diagnosis.
While AI holds much promise in transforming healthcare and medicine, doctors and decision makers are wary of allowing algorithms and programs to make decisions on life and death. Research has shown that biases in AI can harm the care some people receive. Data developed in one hospital and in a country, for example, may not be applicable to patients in another place because of different demographics and ethnicities.
A Centre of Excellence like the one set up in SKH will help in the sharing of information and expertise to advance the development AI tools for healthcare.