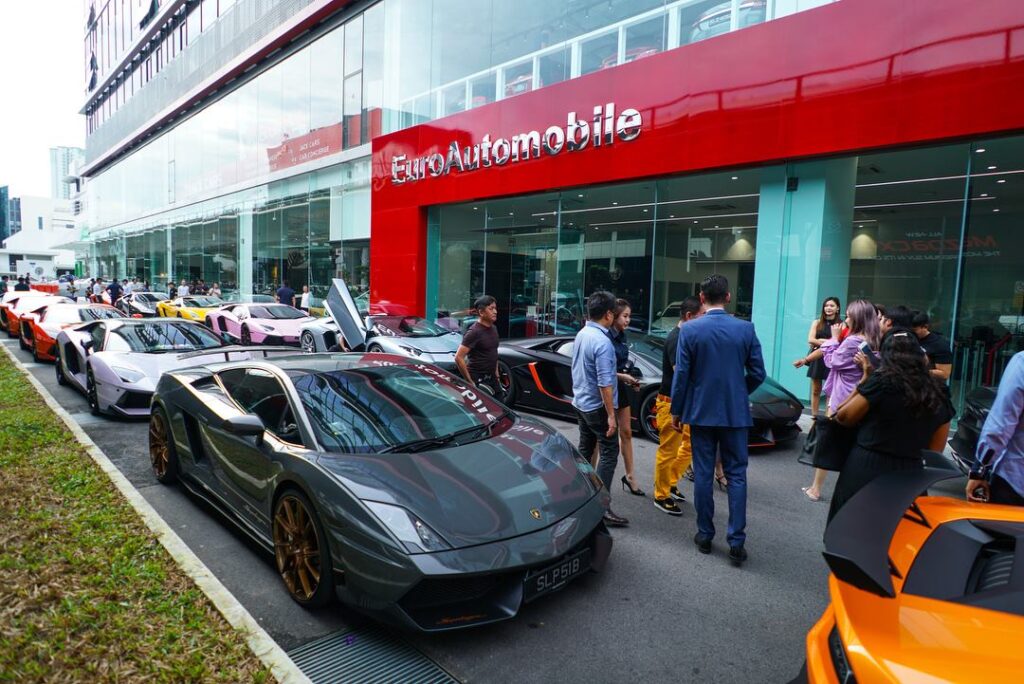 Made a killing during the latest upturn in Bitcoin prices? Well, maybe you can head straight to the Lamborghini showroom in Singapore and buy one of the supercars with your cryptocurrency.
The country's distributor for Lamborghini, Alfa Romeo and Touring Superleggera cars, EuroSports Global, now accepts payments in Bitcoin, Ethereum, USDT and USDC, according to a report in The Straits Times yesterday.
The company believes that cryptocurrencies could help reduce the cost of transaction fees, simplify cross-border transactions and enable protected borderless payments. It had worked with digital payment provider Fomo Pay to accept such payments.
Another Singapore car distributor, F1 Auto Cars, also accepts payments in cryptocurrencies, according to The Straits Times. Not surprising, since it sells luxury and supercars from Porsche, Bentley and Rolls Royce, to name some of its brands.
It's not surprising, too, that luxury car dealers are jumping on the bandwagon. Given how expensive cars are in the city-state (a Toyota costs as much as an Audi sports car in the United States) plus the growth of crypto entrepreneurs attracted to the financial hub, it makes sense to offer an alternative option for the ultra-rich to pay for their big-ticket item.
What is unknown, though, is the impact of the fluctuations that are part and parcel of cryptocurrency. In other words, a costly luxury car could vary in price by tens of thousands of dollars, or more.
This means car dealers must think through their ability to hold on to their cryptocurrencies for the long term, given that their costs are mostly fixed. They also have to factor in costs involved in converting to fiat currency for paying their own bills, which would usually not be payable in crypto.