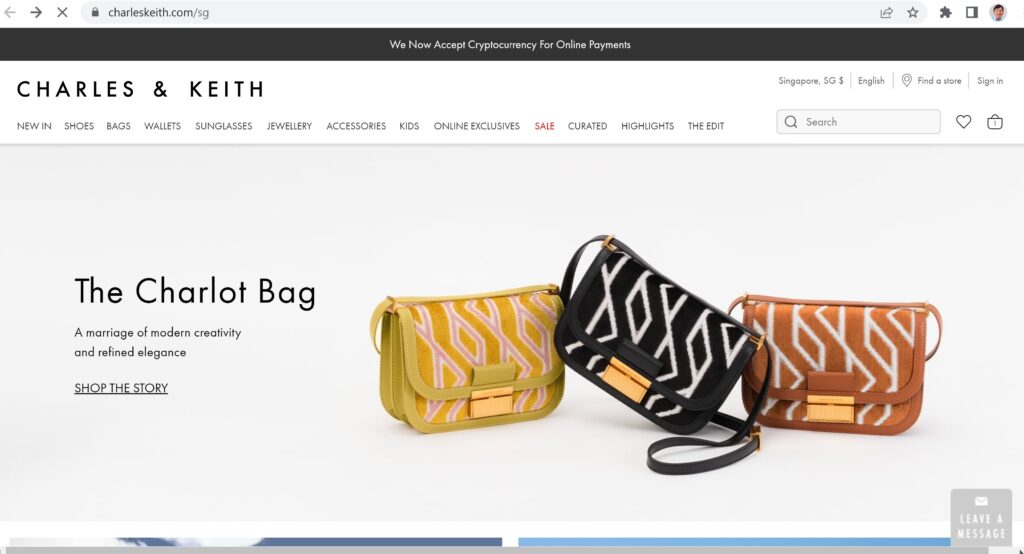 Fancy a new pair of shoes or a new bag? Now, you can pay with cryptocurrency.
Charles & Keith started accepting Bitcoin, Ethereum and Tether USDT for payments on its online store last week, becoming the first Singapore fashion label to accept cryptocurrencies.
The news came as part of its activities during the Metaverse Fashion Week, which attracted brand names such as Estee Lauder and Franck Muller as well.
Charles & Keith's foray into cryptocurrency also reflects the fashion industry's pioneering embrace of new technologies such as crypto, blockchain, non-fungible tokens (NFTs) and the metaverse.
For Charles & Keith's online customers, they can now use cryptocurrency as an additional channel to purchase goods and services. Customers with existing wallets simply have to scan a QR code at checkout to make payment with their cryptocurrency.
The fashion label has partnered with TripleA, a crypto payments platform licensed by the Monetary Authority of Singapore and registered with FinCEN, to explore using crypto as an everyday payment mechanism.
This initiative marks the brand's first foray into digital currencies and will be rolled out in Singapore, United States, Australia, Canada, Malaysia, Britain and the European Union during the initial launch phase in the first half of this year.