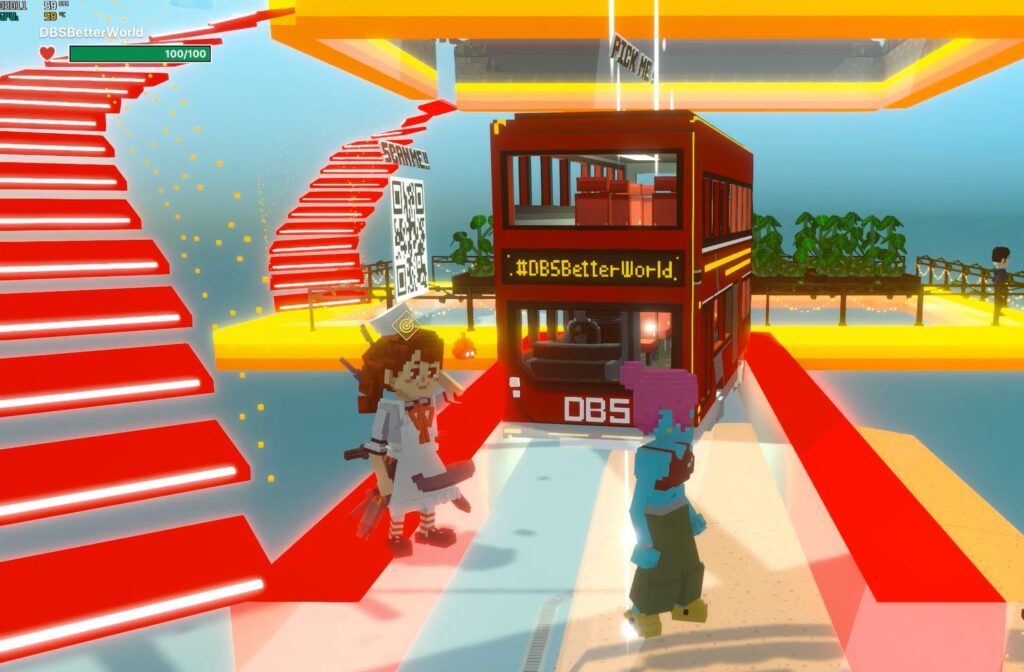 By Radhika Wijesekera
Southeast Asia's largest bank DBS Bank is spotlighting sustainability in a metaverse game.  
Called DBS BetterWorld, it is a decentralised virtual adventure game to spotlight sustainability. It brings  together various avatars of players, who are challenged to complete a series of tasks to learn more about sustainability issues, in particular the global food waste problem and the ways people, communities and businesses can do to mitigate the issues.  
The metaverse today is big on gaming, and by harnessing the gamified elements in a fantasy setting, DBS BetterWorld hopes to demonstrate that this technology can be leveraged as a force for good, it said in a statement.  
According to Karen Ngui, Head of Group Strategic Marketing and Communications at DBS, and Board Member of DBS Foundation, DBS hopes to create mechanisms for communities and businesses to translate the outcomes of their virtual initiatives into real world impact as metaverse technologies mature. 
Incorporating interactive features to drive engagement, players based in Singapore will be treated to extra rewards from DBS BetterWorld which can be redeemed via special QR codes accessed using DBS PayLah!, a digital payment channel.  
The virtual game was developed with The Sandbox, one of the largest decentralised virtual gaming worlds based on the ethereum blockchain. The game will be available to the public later in the year.  
According to the United Nations, as much as one third of the food produced globally goes to waste. DBS, South Asia's biggest bank with a global presence in more than 15 countries around the world, aims to reduce waste by reducing, recycling, and redistributing food and thereby increasing food resilience.  
While a significant proportion of the metaverse as we know it today is occupied by gaming applications, the virtual world concept is expected to see greater traction into everyday life in the future. Industry observers point out that as distance learning, remote working and online shopping all getting into high gear, it is inevitable that individuals will spend a significant portion of their days in the virtual world  and augmented reality spaces.  
Facebook is currently spearheading this development, with several other metaverse companies joining in. These tech companies envision a world where many daily tasks will be take place in the metaverse.
Hot on the heels of the adoption of Zoom technology for virtual meetings which became an integral part of working and studying during the Covid-19 pandemic and the subsequent recession, the uptake of virtual reality and augmented reality, according to the tech giants, is only a matter of time.