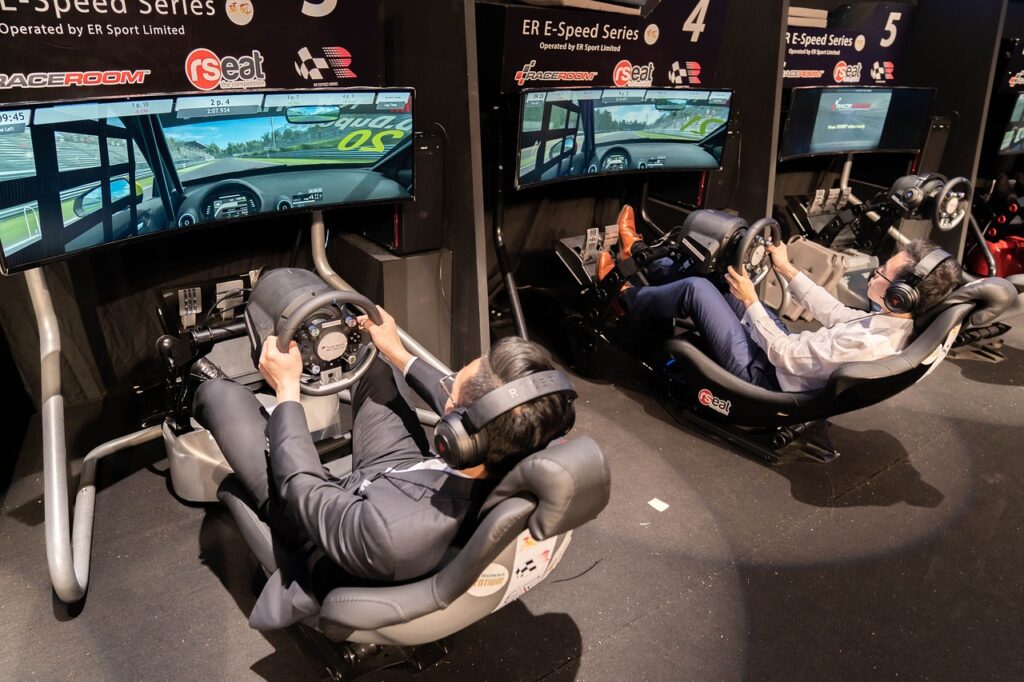 Singapore plays host to the inaugural Olympic Esports Week which will be held between June 22 and June 25. However, it is not just another event to promote esports.
Globally, this event is a crucial step in the esports journey to get to the pinnacle of sports, the Olympics. But before esports competitors can become Olympians, there are technology, digital infrastructure and regulatory challenges to address to ensure that every competitor is judged equally and at the same level.
The key challenges include:
Standardisation: Esports encompasses a wide variety of games, each with their own unique rules, gameplay mechanics, refereeing and equipment requirement. These elements need to be standardised to create a level playing ground.
Governance: Esports lacks a central governing body that can ensure fair play, prevent cheating, and address other emerging issues.
Cultural differences: Esports has a different cultural context and audience than traditional sports. Competitors do not swim laps or run around a track. Hence, the argument that it is not in line with the Olympic values of physical fitness and fair play. This gap must be closed to ensure a greater chance for esports to be accepted as an Olympic event.
Infrastructure: The infrastructure required for esports is different from that required for traditional sports. For example, esports tournaments require high-speed internet connections and powerful computers. Such events are held in large commercial venues while traditional sports require physical infrastructure such as purpose-built stadiums.
Doping: The use of performance-enhancing drugs is a concern in esports, just as it is in traditional sports.
Match-fixing: In any situation where there is a winner or loser, match-fixing will rear its ugly head. Rules and their enforcement against such behaviour need to be established to ensure the integrity of esports.
Addressing these concerns will require cooperation and coordination between the esports community, traditional sports organisations and the IOC.
On your mark
Esports was first included as a demonstration sport at the 2018 Asian Games in Jakarta, Indonesia, marking the first time that esports was included in a major multi-sport event – even if it was only as a demonstration sport – that was recognised by the International Olympic Committee (IOC). In 2022 Asian Games held in Hangzhou, China, it graduated to becoming an official medal event.
In the 2019 Southeast Asian (SEA) Games held in the Philippines, esports became an official event with the inclusion of seven games, namely Mobile Legends: Bang Bang; Dota 2; Arena of Valor; Starcraft II; Hearthstone; and Tekken 7.
The esports events at the 2019 SEA Games drew significant attendance, with thousands of spectators reportedly attending the competitions, in addition to the millions of viewers in Southeast Asia who watched virtually.
After many discussions at the global, regional and local sports levels, esports finally debuted in at the Asian and SEA Games which are sanctioned by the IOC.
The inaugural Olympics Esports Week 2023 from June 22 builds on this momentum. The event offers an opportunity for sports leaders to address the challenges especially around standardisation and governance, so that esports can be include in the Olympics. The four-day festival will include an exhibition of the latest technologies and innovations in the field of simulated sports, forums and panel discussions with industry leaders and exhibition matches.
This event will see the culmination of the finals of the Olympic Esports Series (OES), a live in-person competition held at the Suntec Convention Centre. The OES is a global virtual and simulated sports competition created by the IOC in collaboration with international sports federations and game publishers.
Esports is seen by many as a way to increase the viewership of sports as it attracts a young and quick growing audience. So far, the IOC has not greenlighted esports as an Olympic event. The Olympics Esports Week is a positive development that reflects the on-going dialogue among the key stakeholders, the IOC, international sports federations and game publishers. It brings together different communities to explore the potential of esports in the Olympic Games.
Joining the race is part of the sporting spirit. We hope that esports can cross the finishing line and become part of the Olympic sports family.
This article was contributed by Bryan Tan, a Technology Media & Telecoms partner at Reed Smith