By Yong Oi Er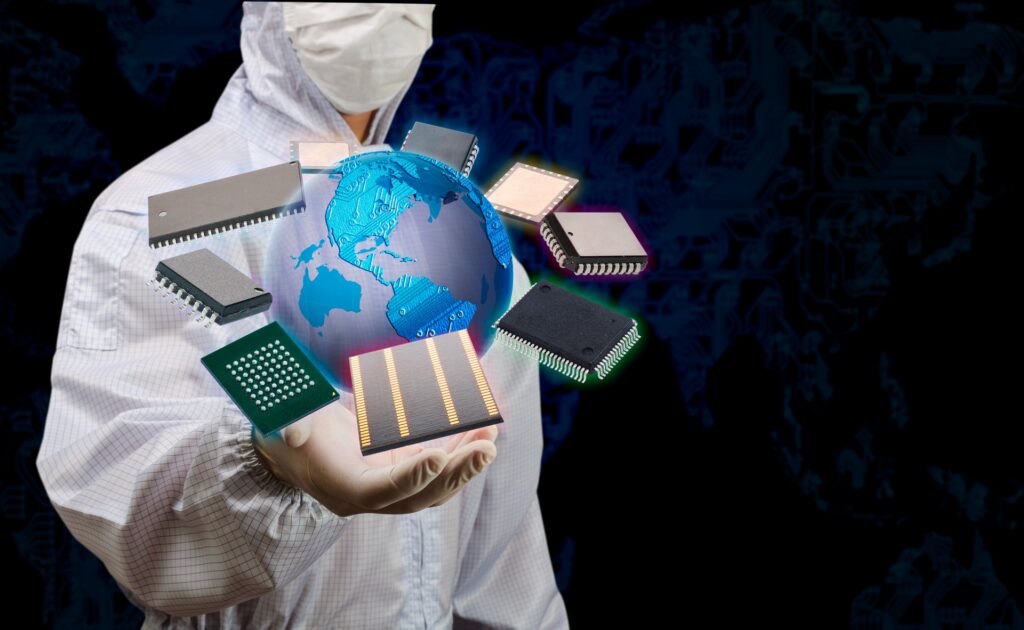 There is good and bad news for the global semiconductor industry. The good news is that demand for the tiny chips that power cars, mobile phones and other electronic devices will generate US$1 trillion by 2030.
Growth for the fab business will hit a high seven percent per annum until 2030, said two experts at a recent semiconductor conference held in Penang, Malaysia.
Sanjay Malhotra, SEMI's vice-president of corporate marketing and Bo Huang, McKinsey's associate partner who leads the Semiconductor and Electronics Industry Practice were two speakers at the three-day conference, "Forward as One – Building a resilient and sustainable electronics supply chain in Southeast Asia".
The bad news: the ongoing shortage caused by supply chain disruptions will not end anytime soon despite many new wafer fabrication plants being built. So wafer manufacturers would have to be more focused in managing their supply chains, said the two experts.
From now until 2024, Malhotra said that there will be 25 wafer semiconductor fabrication plants based on 200mm wafer. German semiconductor firm Infineon is expected to open one of these plants in 2024 in the state of Kedah, Malaysia.
Meanwhile, 67 other fabs producing chips using the newer 300mm wafer technology, will also come online in the next couple of years. Two of these fabs, are located in Singapore. One is by privately owned Global Foundries, the other by Taiwan's United Microelectronics Corporation (UMC).
However, he warned that it will take the plants three to four years to get up to producing at full capacity, adding that, between the supply chain disruptions "they just can't ramp up fast enough".
Additionally, the plants have to factor in many activities like fitting in equipment and tools which could take as long as nine to 18 months or more, depending on the number of process technologies used. This issue could be compounded as new process technologies maybe added which means that a fab is continuously being upgraded, further hindering a wafer fab plant from reaching full capacity quickly.
Hence, Huang, recommended the semiconductor companies to maximise output by relentless focus on manufacturing quality and managing supply chain issues.
He also recommended the semiconductor industry to identify the uniqueness of each market sector such as IoT and automotive technologies so as to find the business opportunities for growth.
Due to the increasing frequency and intensity of supply chain disruptions, "it becomes necessary to build more supply chain resilience and 'muscle' to respond quickly to emerging events", he added.
Malhotra observed that the US and Asian wafer fabs are adding 300mm semiconductor capacity and moving up the technology curve over the past several years. From now until 2024, the anticipated CAGR for semiconductor growth is 10 percent with China, Taiwan, and Korea leading the expansion.
The 200mm wafer fabs are also experiencing a resurgence due to new applications like Internet of Things and automotive technologies. China leads the charge in the 200mm wafer fab holding over five percent of total global production.
The resurgence is due to not only sheer volume of devices sold. For example, the smartphone market sees a price segment shift due to users in emerging and developing countries being able to afford mid-tier smartphones which are cost more.
Huang also pointed out the increase in semiconductor content change, which is also driving the semiconductor demand growth. Semiconductor content could be seen as enabling the variety of applications and use cases for devices, machines, or systems like smartphones, cars and computers, and more.
Yong Oi Er is a journalist based in Kuala Lumpur, Malaysia.