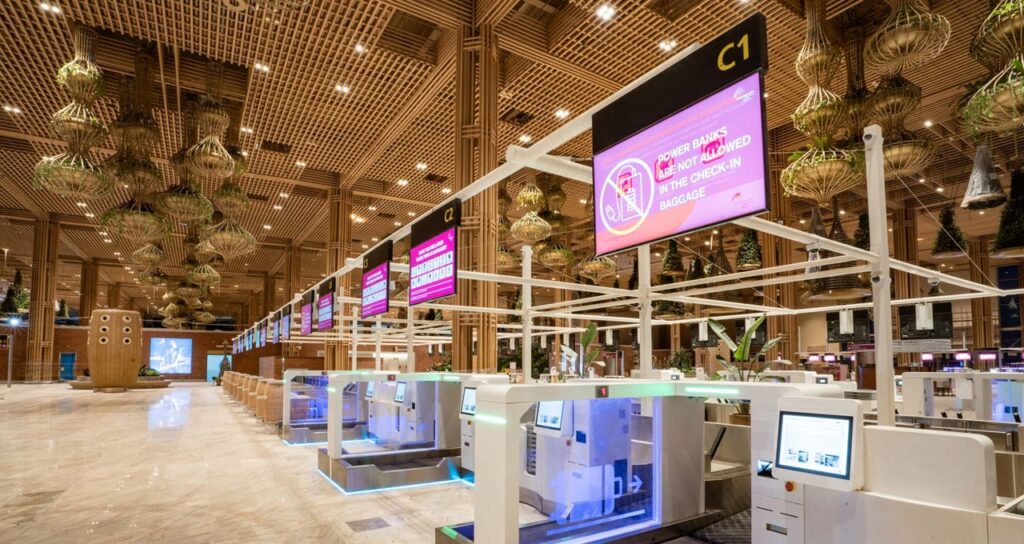 A vision AI and object detection system have been deployed at T2, the newest terminal at Kempegowda International Airport in Bengaluru (formerly Bangalore). The system can track abandoned baggage, flag long passenger queues at check-in counters and security check lanes and alert security teams to potential issues.
This will ensure that the 32 million travellers have a better travel experience while the airport will enjoy greater service efficiency. Implemented by Industry.AI, it is one of the first such deployments in airports in India.
"Deploying vision AI at this scale is a first for us," said George Fanthome, chief information officer of the airport authority's parent company. "By adopting such advanced deep learning technologies, we strive to be one of the best airports in the world and provide our customers the best experience."
By identifying congestion points and anticipating problems, the airport staff can ease passenger traffic, redirecting them to less crowded areas or opening additional checkpoints to reduce wait times and enhance passenger experiences.
The Industry.AI platform connects more than 500 live camera feeds across the new terminal to vision AI technologies which can accomplish nearly a dozen tasks in real time. It can detect when a luggage or a purse is left unattended while simultaneously manage passenger queues, check-in counters and security check lanes.
It can also monitor unauthorised people and vehicles outside the airport building and alert the relevant security teams to clear the area.
The airport was able to deploy the new system in just three months with technical expertise from Nvidia. Industry.AI used Nvidia tools like Tao Toolkit and Triton Inference Server  to train its AI models and A30 Tensor Core GPUs.
The Bengaluru airport is the third busiest airport in India, behind those of New Delhi and Mumbai. Established in 2008 as an alternative to handle international air traffic, this airport has adopted several initiatives to enhance passenger experience. Earlier this year, it introduced BLR Pulse, a mobile app which acts as a personalised travel buddy to cater to travellers' needs.