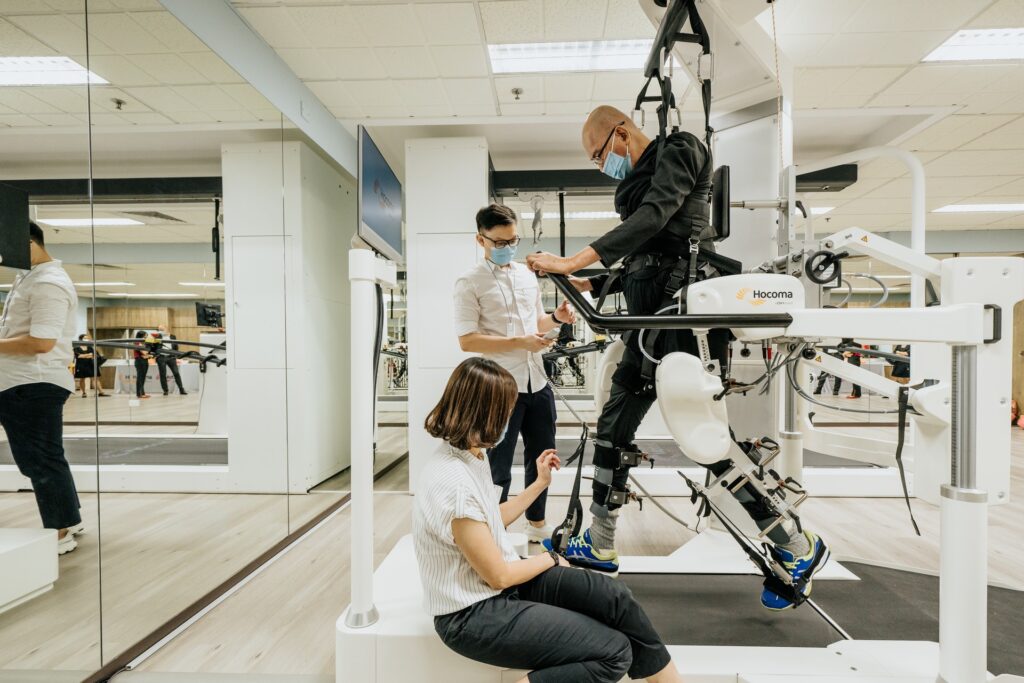 At a private rehabilitation centre in Singapore, patients of stroke, trauma and other injuries are now able to get the help of robotics to get back to walking and moving about independently.
The Singapore Robotics Rehabilitation Centre, opened this week, will make use of the Lokomat Nanos system made by Swiss-based company Hocoma to enable patients to regain the physical functions through non-surgical therapy.
The exoskeleton system is designed to ease the strain on the lower body while retraining mobility functions and motor skills for patients who have suffered from stroke, head injury, a spinal cord injury (paraplegia), multiple sclerosis, or Parkinson's disease.
This Lokomat Nanos device promises to enable patients with severe neurological disorders to
benefit from intensive gait training. Its effectiveness, according to the Singapore Robotics Rehabilitation Centre, has been proven in more than 400 studies.
Separately, the new robotics rehab centre located at the Orchard Road shopping belt also has a balance and gait treadmill training machine that uses augmented and virtual reality to simulate challenges in everyday life.
For example, it is expected to help train patients navigate different environments and circumstances, such as walking a crowded area or avoiding obstacles, as they get on the road to recovery.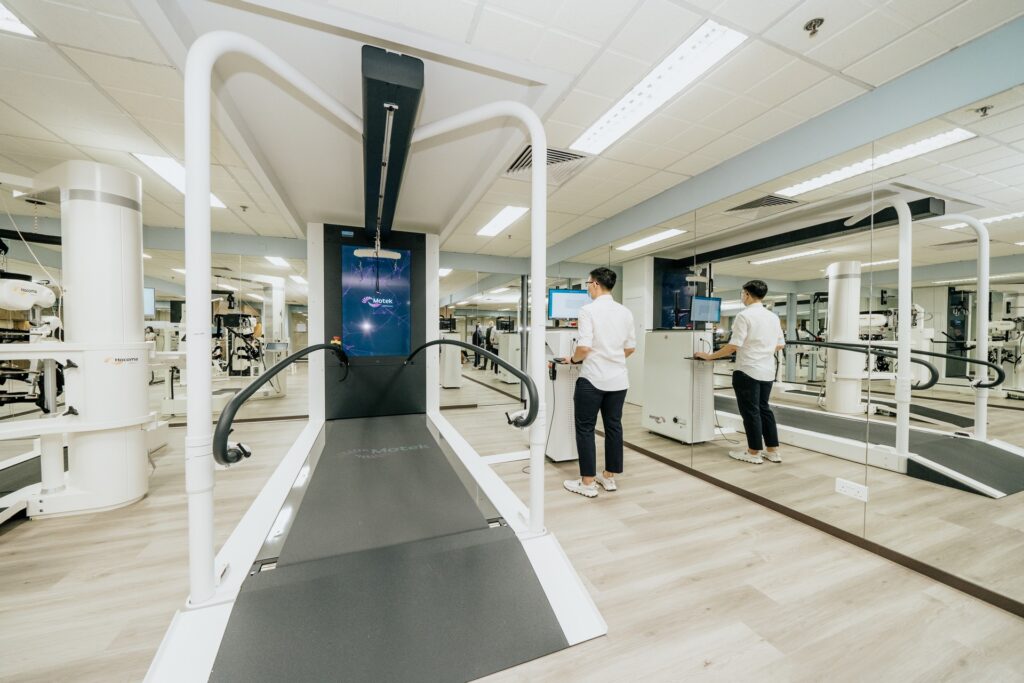 To help patients recover, a team of trained therapists will also be designing treatments that enable them to regain a better quality of life.
"Due to our ever increasing workload and demand for more efficient delivery of therapy and patients who want to be empowered with their own clinical outcomes, the use of robotics and virtual and augmented reality opens up so many possibilities for us," said Chien Han How, the founder of the centre.
"By integrating robotics, SG Robotic Rehabilitation Centre opens new treatment possibilities to the patients and supports therapists' daily efforts to improve patients' recovery and accelerate their return to everyday life," said Mitja Hribar, director for international sales at the machines' distributor, DIH.